Stay On The Top of Branding With
Grasp Buying Patterns of Your Ideal Customers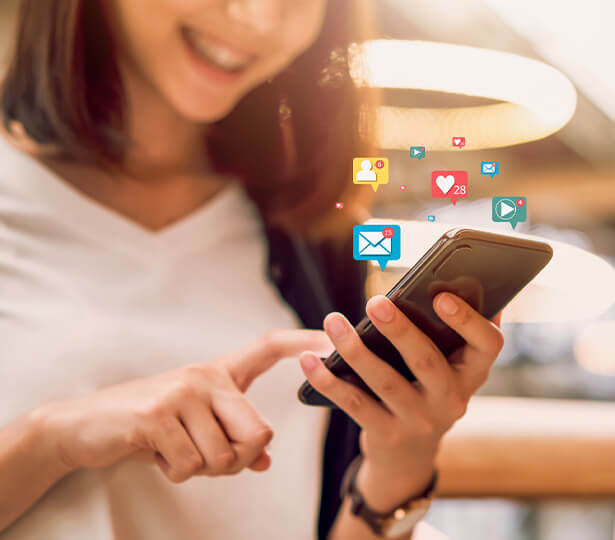 Our Social Media Specialists
Help Grow Audience, Build Brand Awareness & Boost Sales
Dominate your social media presence; increase traffic, conversion rates & ROI.
Rankupper is a business-oriented, full-funnel social media management services platform driven by Leads, Sales & Growth.
Our reliable social media managers minimize ad-spend, maximize visibility & grow custom audiences in social media for b2b/b2c business.
Don't worry; we don't charge unless the target is achieved.
Let's bring revenue to you.
Our Exclusive
Social Media Management Services

Package Includes
Social Media Marketing (SMM)
Social Media Follower Growth
Social Media Brand Management
Social Media Content Writing
Social Media Graphic Design
Speed up your marketing, and build up your business within the shortest possible time. Show up during search within customers' reach. Incite the audience to check your product/service, form a meaningful connection, and build trust in one go.
Account setup and social media post activation
Audience connection through copy, image, video, story, etc.
Continuous monitoring and supervising records, response & analytics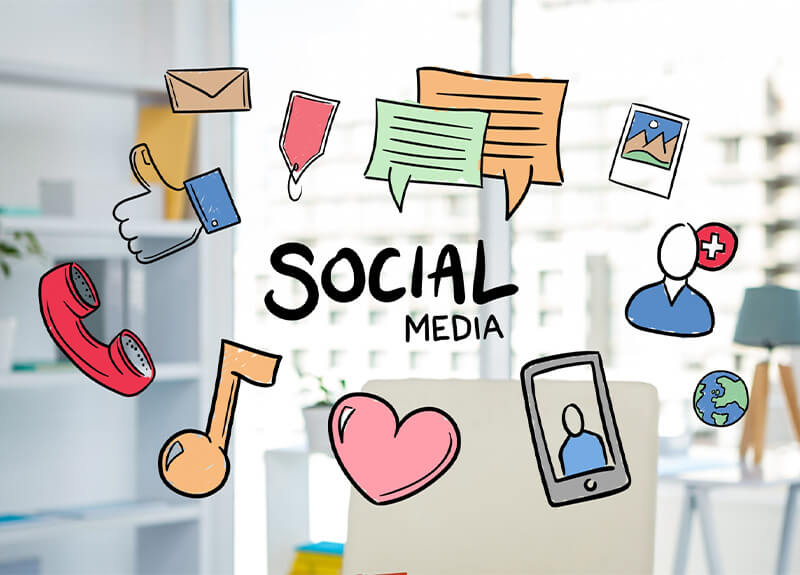 The cost-effective, powerful strategy is a click away. Engage with the relevant community. Make way for brand-targeted leads, traffic, & followers to increase from Facebook, Instagram, Pinterest, and other platforms.
Identifying target audiences & competitor researching
Setting up paid advertising campaign strategy for retargeting
Holistic approach, ad-spend optimization, statistics analysis & reporting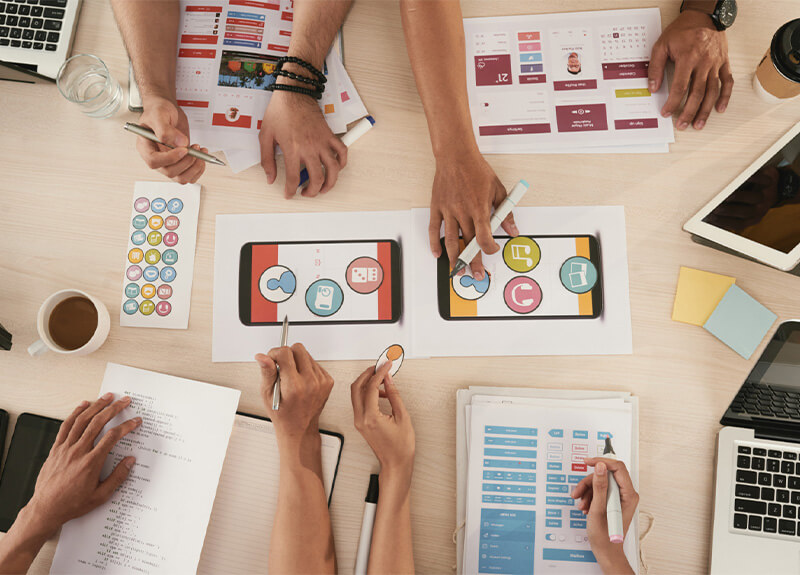 Social Media Follower Growth
Amplify reach, engagement, and growth rate; go organic. No time-wasting spammy activities, no bots or fake followers. Get a technically advanced paid approach to receive organic results.
Forming authentic connections and engagement organically
Multiple targeting, advanced filtering option along with data security
Surveying, engaging & following growth methods to add real followers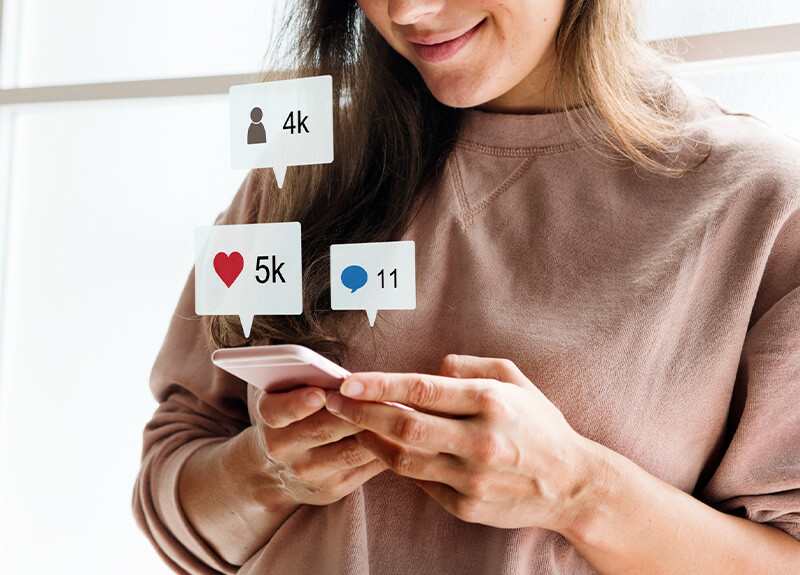 Social Media Brand Management
Upgrade your brand to the next level. We help you shape brands' perspectives and keep consistency in the brand's voice. This results in building brand-specific prospective clientele across different social media channels.
Platform selection & brand strategy formation
On-brand campaign, ad, element prepared, and launch
Brand reputation management & nurturing relationships with prospects & customers.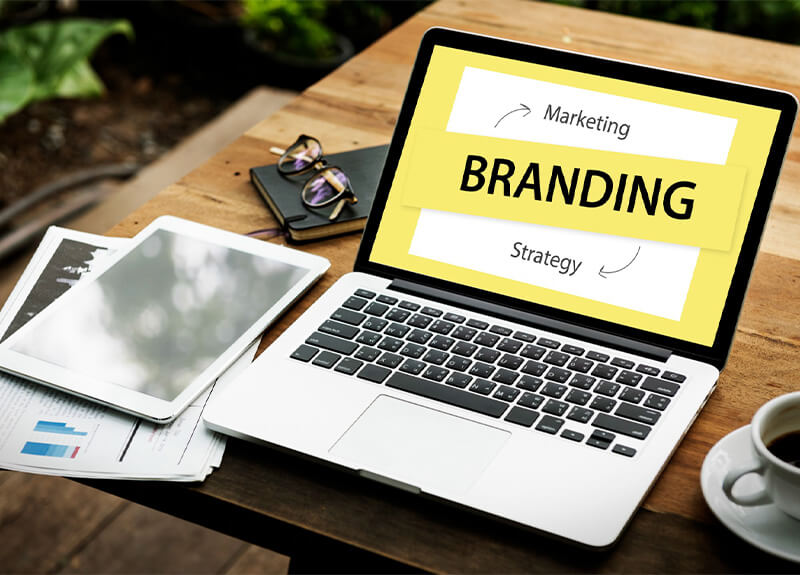 Social Media Content Writing
We write for the right audience by telling less and showing more. Prioritizing your brand message and audiences' needs, you get a thought-provoking, interesting piece of social media copy that works only for your brand.
Researching, planning, and brainstorming
Curating and generating brand-relevant, innovative copies
Digital content for images, videos, and posts for any social platforms
Social Media Graphic Design
Capture viewers' attention, and get eye-catchy image designs for your social profiles. Tell your brand's voice. Be seen where your targeted audiences are.
Idealize, visualize and UI/UX concept design develop for products/services
Setting you apart by creating all-platforms designs instead of stock photos
Designing client-specific sales sheets, executive reports, white papers, and more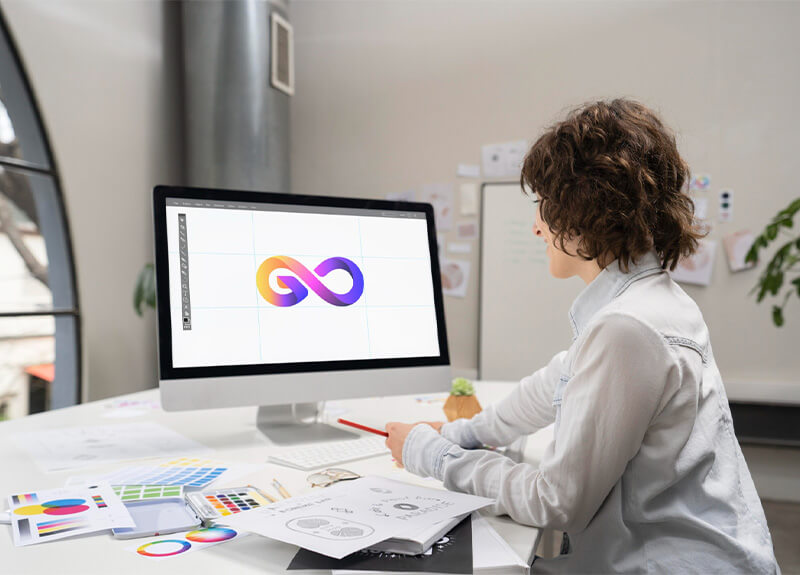 A successful social media advertising campaign starts by targeting the right audience. We help you to reach them where they are active.
Facebook Management
Twitter Management
Instagram Management
LinkedIn Management
Pinterest Advertising
YouTube Management
TikTok Management
Snapchat Management
WeChat Management
WhatsApp Management
Connects and Engages Potential Customers to Your Business
Make an INFLUENTIAL social presence with corporate-proven social media management services.
Engage Regularly With Followers
As an agency, we provide client-specific LSI to different industries. We make a step-by-step plan to engage with your fans, followers, and connectors regularly.
Achieve Social Marketing Goals
We optimize your social pages and content so that you get to reach niche-related audiences and increase your potential customers. Thus, it helps you achieve marketing goals.
Convince & Build Relationships
We not only make schedules for relevant posts, videos, etc. but also work in a way for your social platforms that will activate interaction to build relationships.
Leads, impressions, growth rate, reach- we keep track of your social media analytics to understand what works best to drive traffic for you and work accordingly.
Social Media Agency Exceptional From Others
Because we know WHO to target, WHERE to target & HOW to target.
Identify Key Success Metrics
With social media audits, we define which metrics work best for you and then make strategic plans. Following the Direct-to-Consumer (DTC) model, we deliver results.
Identify the Real Customers
By following the buying patterns of your buyer persona, we track down the actual purchaser amidst the new and the retargeted audience.
Engaging With Your Audience
Customers trust familiarity. We schedule and publish posts for campaigns and ads apart from the regular ones to make you visible and familiar with them.
Track, Analyze & Optimize
Algorithms & competitors are unpredictable. So, we closely follow the changes to your business account on social media and keep you updated from time to time.
Frequently Asked Questions
Drop your questions; we will be glad to answer. Here are some of the answers people asked us.
Why is social media important for your business?
Being the fastest, low-cost, and most available and profitable way to flourish, social media has become far more important to every business.
Why should you hire a social media manager?
An SMM specialist can help you compete in the market, bring more traffic, sell services or products to the right audience, and meet the conversion and sales target.
What should I look for when hiring a social media manager?
Apart from understanding both conventional and digital marketing and being prompt to build networking, they have to have the skill set to set up social media strategies & plans as well as effectively execute them.
What is included in a social media package?
Social media packs are often collections of particular services offered by your company to create a strong brand image on social media networks. Such as community development, generating visual content, content publishing on-site, engagement with influencers, consultation on social networks, and many more things included in it.
Do we provide ecommerce product management service?
Yes, we provide extensive ecommerce product management services from customizing webpages, auditing, adjusting contents, and images, managing inventory, and adding pricing and shipping for your website.
How much does social media management service cost?
Generally, this service starts costing from $2000 for a particular project.
How much does it cost to have a social media manager?
Based on experience, a fresher SMM manager will cost $15-$30, and an expert SMM manager will cost $100-$150 per hour.
Have A Project In mind?
Let Gets To Work
As an industry-acknowledged digital marketing agency, we are backed by a team of reliable promising members who will support and assist your brand in coming up with innovative solutions and strategies. As a result, you get Clicks, Leads, CTR, and Sales INCREASED and have the last laugh! Let's unlock your growth.