Elevating Your Online Presence with
Website Development Services
Empowering Your Brand with Custom Website Solutions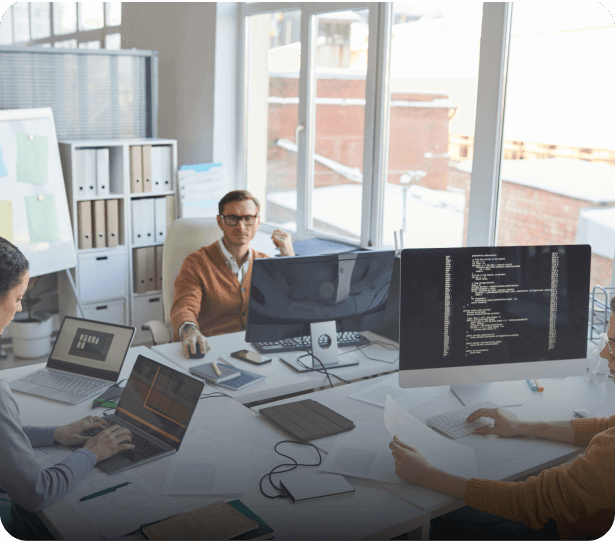 with Our Professional Website Development Services
Make a custom and responsive website that portrays your brand persona, uplifts conversion rates, and escalates revenue — with RankUpper a professional web development company.
Our experienced team is always ready for providing professional web development services, keeping your targeted audience as the first priority. From complete UI/UX design and prototyping to single landing page development, website speed optimization to security maintenance, we make everything your website should be.
Web Development Services

We Provide
Website Development Service
Custom Website Development
Web Application Development
Website Speed Optimization
Website Security and Maintenance
Website Development Service
Are you dreaming of your website being full-fledged and developed efficiently? Our long-serving developers provide professional web development services to our clients using advanced and proven technologies. We ensure secure and scalable solutions by analyzing your website's requirements and making it fast and responsive.
Top-tier advantages at RankUpper services—
Full-Stack Web Development with custom features
Web Support and Maintenance with engaging visuals
Stand-out Web programming and optimization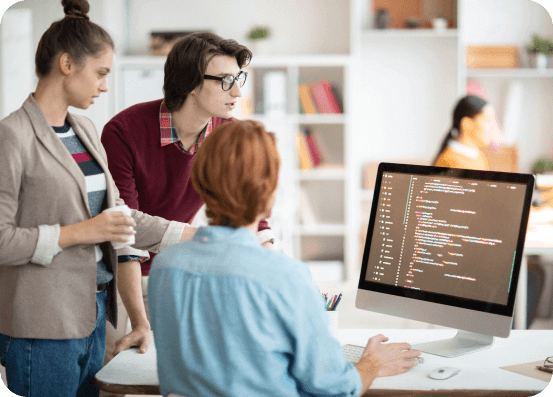 Custom Website Development
Whether you need a custom WordPress site or a conversion-friendly e-commerce website, our talented web designers will bring your vision to success with professional web design services. We offer advanced, user-friendly custom design, facilitating constructive planning, brand consistency, and engaging CTAs for conversions.
Prime facilities you'll get at RankUpper—
Custom website designs that reflect your brand
Responsive website designs that work on all devices
User-Focused Website Redesign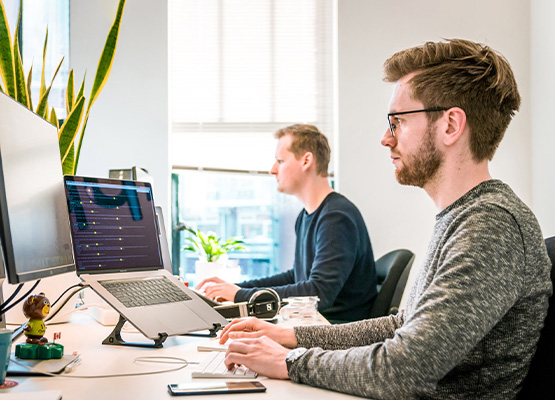 Looking for a landing page web design to generate sufficient leads? As a leading web design and development agency, we provide high-grade landing page design and development services with a vast marketing strategy. We ensure high-performing customized landing pages that help you generate massive leads and convert them to prospective customers.
Our landing page development services include –
Clear and compelling message for the target audience and visitors
Effective design and layout that convert customer
Incorporating relevant offers and CTAs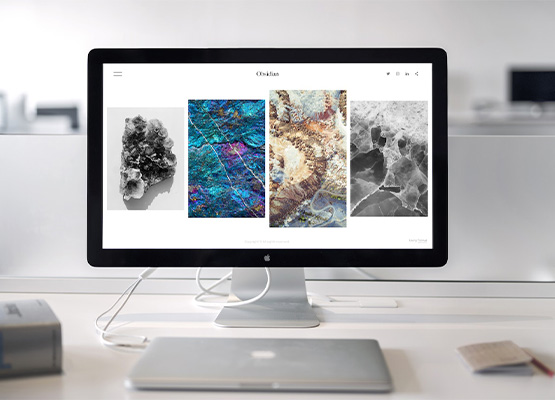 Web Application Development
Want to have a convenient UI UX-designed website for your business? We provide top-notch UX/UI design and development services to give a user-friendly and visually appealing website. We focus on its overall visuality and user experience, from layout and content management to typography and color scheme.
Our UI/UX development services include the following—
User interface and user-experience design
Wireframing on Figma, PSD, or XD
Engaging color scheme and typography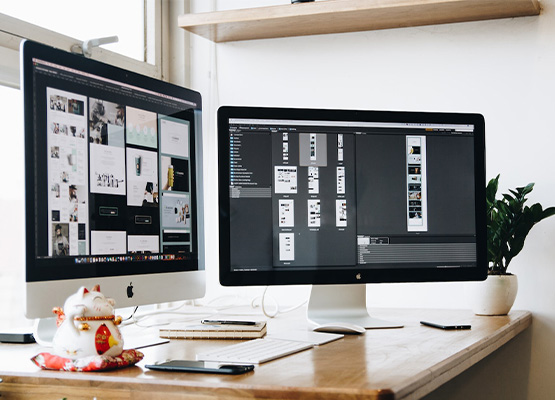 Website Speed Optimization
Do you want to load your website at top speed by decreasing load time? RankUpper, one the best web design and development companies, help you achieve a fast-loading website by implementing the best strategies and practices.
Our expert web developers specialize in website speed optimization for all types and sizes of WordPress sites.
A peek at our site speed optimization service works
Conduct audits on website performance
Processing on CSS and JavaScript files
Caching and CDN Setup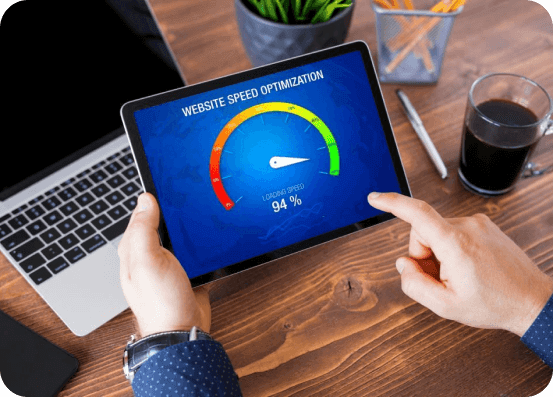 Website Security and Maintenance
If you need a website security and maintenance service, we can help. RankUpper is a top website maintenance and security services company around the globe to keep your website safe. Our expert team is ready to protect your website from hacking with strong tech support and regular site backups.
Top-tier facilities at RankUpper services—
Regularly monitor and scan for threats
Website up-to-date with strong tech support
CMS support & updates and regular site backups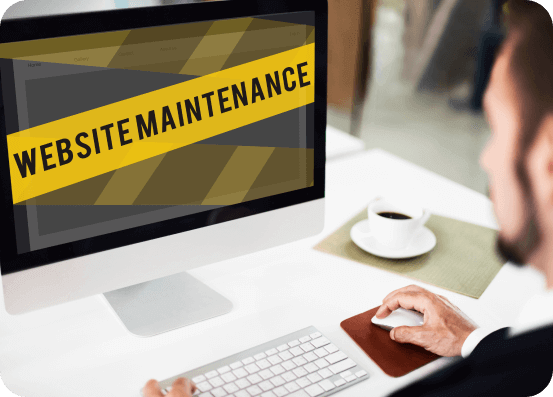 What Makes Us Different
from Other Web Development Services Company
Our working quality and affordable web development services make us different. In our services we ensure-
Research and Innovation
UI/UX Expertise
Process and Methodology
Technically Skilled Developer
Responsive Design
Review Site Architecture
Custom Website Design
Ecommerce Design
Landing Page Creation
Full-Stack Web Development
Conversion Optimization
Layout Development
Portfolio and Case Studies
Content Creation
SEO Knowledge
Website Copywriting
Technical Support
Security Assurance
Our Website Development Services
Want a first-rated responsive website to upgrade your business? Our expert web development team is ready to help you upscale your website, making it responsive and appealing with top-class web development services.
Website Development Planning
Our website planning and strategy service includes a wide range of tasks to meet your website's goals.
We make comprehensive planning and strategy analyzing your goals, target audience, and competition.
We create appropriate wireframes or mockups to visualize your website's layout and functionality.
Development of Website User Interface
Our top-rated web developers provide top-notch User Interface (UI) development services that make your website appealing. In this phase
We create astonishing layouts, color schemes, font choices, and all-embracing visual styles.
We ensure the UI design convinces visitors with its attractive visuality and easy accessibility.
Implementation of Website Features and Functionalities
We efficiently add perfect features and functionality to your website. In this phase, our services include—
Adding contact forms, e-commerce systems, and social media integration.
Ensuring your website performs all the necessary tasks smoothly based on your client's requirements.
Testing and Debugging of Website
Testing and debugging of the website are among the most prestigious web development services we provide. In this service category—
We test your website and make it free of bugs and fix all the issues discovered during testing.
We ensure that your website is flawless and functions properly.
Deployment of Website to Hosting Platform
Our website deployment service will give your website a strong platform. In this service phase, we—
Upload your website to a server and make it live on the internet.
Choose a reliable and secure platform to manage the traffic to the website.
Maintenance and Ongoing Support
We give support and maintenance to your website by keeping it up-to-date and properly functioning. In this phase we—
Facilitate security updates and bug fixes on your website.
Add new features to your website as your changing needs and requirements.
We ensure your website is effective and reliable through our ongoing support.
One of The Best Web Development Companies
These factors combined make RankUpper one of the best web design and development companies in the industry, with a proven track record of delivering successful outcomes for our clients.
RankUpper has a strong reputation for delivering high-quality work that meets and exceeds customer expectations. By fusing experience, competence, and knowledge, we are committed to providing the best website design and development services.
Reliable & Time on Delivery
We can help create a new website design or improve the existing one. Our systematic work includes reporting to clients every update, and once the project is finalized, it will be delivered on time.
We have a team of experienced web developers and designers who have worked on a wide variety of web design and development projects. We discuss, debate, and come up with the best possible solutions.
Customized solutions, Collaborative, Communicative
We takes a tailored approach to each project, designing and developing customized solutions that meet the specific needs and goals of each client. Our results driven solutions have brought benefits to our previous clients.
Frequently Asked Questions
As a web design and development company we compiled here a few answers to your questions. Click on questionnaire
What is the difference between web design and web development?
Web design mainly focuses on how a website looks visually. It makes a user-friendly layout, color scheme, and typography while ensuring high-quality UX and UI design. However, web development includes the overall functionalities of a website. It provides backend supports maintaining coding and programming such as HTML, CSS, and CMS, and fixing bugs.
What are web design and development services?
Web design and development services include overall website creation, development, and maintenance tasks. It involves everything to run a website successfully, including the initial planning, design stages, website implementation, and ongoing support and maintenance by keeping it up-to-date.
What is the role of UX/UI design in website development?
UX/UI design makes a website user-friendly and visually appealing with engaging features and functionalities. UX design includes the overall user experience on the website, such as a responsive layout, features, and other functionalities that are easy to navigate, whereas UI design works on a website's visual design elements, including its color scheme, typography, and interactive features.
What services are included in website development?
Website development services include copious activities, from initial planning to running the website successfully, such as website development planning, development of User Interface, implementation of website features and functionalities, website testing and debugging, deployment of website to the hosting platform, website maintenance and ongoing support, and more.
What are website maintenance services?
Website maintenance services involve keeping a website up-to-date and properly functioning through accurate security updates and bug fixes. This service also includes adding new features to a website according to changes over time, and ensuring the website is reliable and effective with regular backup, security, and content update.
How do I choose the right web design and development company for my project?
Before choosing a web design and development company, you must ensure that the company is reliable and has good work experience. More things to consider are its certified web designers and developers, portfolio and previous work samples, customer reviews, pricing ranges, communication & project management process, and ultimately, its ability to meet your business project and requirements.
What is the best way to integrate e-commerce functionality into a website?
There are more options to integrate e-commerce functionality into a website. But the best way is to use a prominent ecommerce platform or plugins, like WooCommerce, Shopify, and Magento. These platforms provide a wide range of features and customization options, such as payment processing, shopping cart, product listing, and order tracking.
What platform should I use to build a website?
The platform you choose to build your website will depend on your specific needs and requirements. Popular website builders include WordPress, Wix, Squarespace, and Shopify, which offer a range of features and customization options for different types of websites, from personal blogs to e-commerce stores
How long does it take to build a website?
The time for building a website depends on the website's complexity, variety of content and functionality, and the availability of resources and team members. Typically, a simple website can take several days to complete, while more complex websites may take several weeks.
What are the types of web development?
There are three main types of web development:
Front-end web development— which is responsible for the look and feel of a website.
Back-end web development— which is responsible for building and maintaining the code that runs a website.
Full-stack web development— covers both front-end and back-end responsibilities.
What are the best ecommerce web design and development companies?
There are plenty of web design and development companies around the world. But the best one is a collaborative and communicative company that provides customized solutions and has experience in a variety of platforms, like BigCommerce, Shopify, WooCommerce, Magento, and Volusion.
What is the charge for web design and development?
The web design and development costs vary depending on the website types, layout and page complexity, content variety, and the level of expertise of the web design and development company. Usually, a simple website takes a few hundred dollars, whereas a complex ecommerce website takes thousands of dollars to be designed and developed.
Have a Project in Mind?
Let's Discuss!
Are you ready to take your online presence to the next level? Our web design and development agency is here to help you achieve your business goals through a beautifully designed and expertly developed website. Whether you're looking for a simple website, an e-commerce platform, or a web application, we have skills and expertise to bring your vision to life.