Elevating Your Online Presence with
Increase Interaction with Custom Website Solutions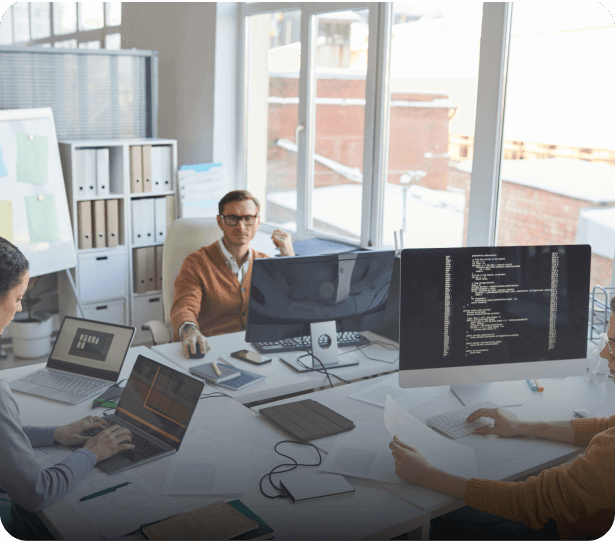 with Our Professional Website Design Services
As a professional web design services company, we build custom and responsive websites depicting our customers' brand identity, uplifting conversion rates and boosting revenue. A great range of web design tasks is included in our services, including UI/UX design and landing page design, graphic design, website redesign, and web application services. Our full-fledged website design services build your trust in us.
Web Design Services

We Provide
Landing Page Design Service
Custom Web Application Design
We provide user-friendly and responsive website design service that meets your business needs and desires. It contains a wide range of web design and development tasks, from WordPress website design to ecommerce website design services. Our expertized web designers help your vision flourish by providing advanced custom website design services, which include—
Unique and attractive layout design planning
Astonishing wireframes & mockups design
Necessary updates & revisions to your website.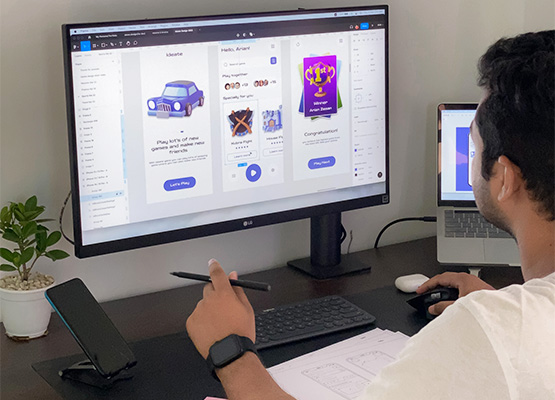 UI/UX Design & Prototyping
Our UI/UX design services include a variety of top-notch tasks, including user research, prototyping, testing, and implementation of the final design solution. All of them vary depending on your project types and needs. Our UI/UX development services include the following—
Wireframing and prototyping
User research and testing
Engaging visual and interactive design elements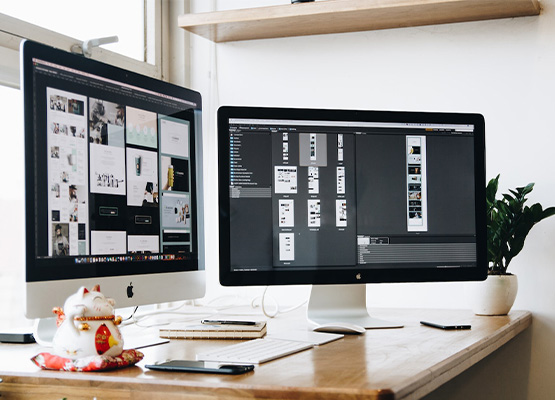 Landing Page Design Service
Providing top landing page design services is one of our most successful website design activities. We create a high-grade landing page based on your business requirements, which will convert your visitors into customers. More you get from us—
Clear and compelling message for the target audience and visitors
Effective design and layout that convert customer
Incorporating relevant offers and CTAs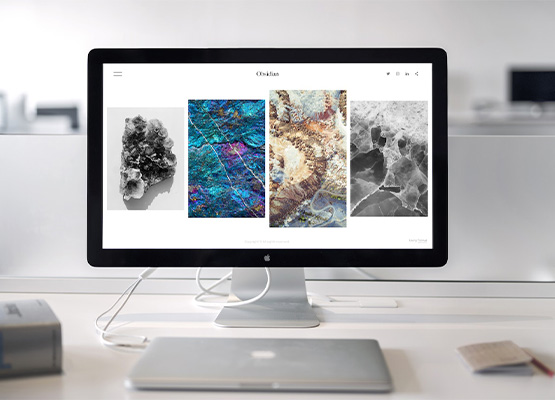 Graphic Design (logos, banners, icons, etc.)
We provide creative graphic design services that include designing logos, banners, icons, illustrations, and others to make enchanting visual content for your website, highlighting your brand and business to the public. The advantages you will get from this service—
Ensure high-skilled graphics that meet your business promotion goals.
Adorn the real message of your website and brand.
We use advance software to for excellent result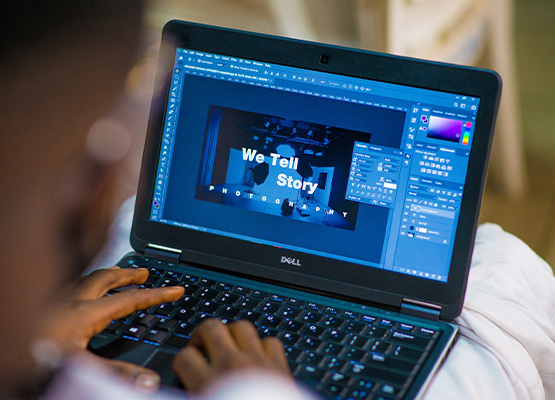 We provide top-notch website redesign services, including rebuilding the front-end and back-end. We change the code, content, structure, and visuals of your current website to provide better service to your visitors. Our service will help you get—
Enhanced user experience & site performance.
Content optimization and visual enhancements
Improved site navigation and structure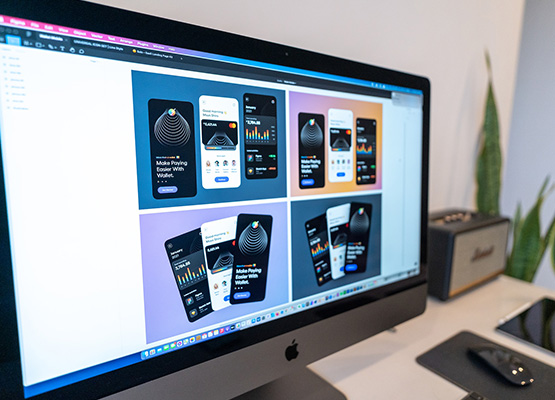 Custom Web Application Design
In our web application design services, we will help you create a website app that provides an extraordinary user experience and come with users' essential needs with a straightforward, compelling UI. Our expert web application design team will design your website's overall layout and aesthetic visuality. They will review your entire customer journey according to your website's template.
User flow and interface design
Responsive and scalable designs
Integration of cutting-edge technologies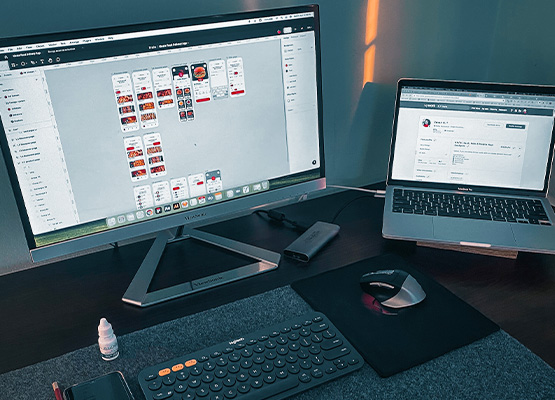 What Makes Us Different
from Other Web Design Services Company
Our hard work and quality service at affordable prices make us different in the market. In our services, we ensure—
Research and Innovation
UI/UX Expertise
Process and Methodology
Technically Skilled Developer
Responsive Design
Review Site Architecture
Custom Website Design
Ecommerce Design
Landing Page Creation
Full-Stack Web Development
Conversion Optimization
Layout Development
Portfolio and Case Studies
Content Creation
SEO Knowledge
Website Copywriting
Technical Support
Security Assurance
Want to build a user-friendly, customized web page design? Our expert website designers provide high-skilled web design services which make your website responsive, enticing, and full-fledged.
Website Design Layout Planning
Our web design layout planning gives a thriving appearance to your website, focusing on its overall look and feel. It includes—
Unique and attractive layout design planning considering your target audience, brand personality, and business goals.
Making top-notch website layouts to build effective communication with users by corporating desired messages.
Create Website Wireframes & Website Mockups
Our website Wireframes & Mockups service will represent your website's visual beauty and layout and implement good structure and functionality.
We make enticing Wireframes maintaining basic black-and-white outlines.
We create harmonious mockups highlighting actual designs and colors.
Collect Website Assets & Maintaining Brand Consistency
We will generate all the necessary elements for your website, focusing on your brand's visual identity.
We collect logos, graphics, images, and videos relating to your business.
We ensure the design assets are consistent with your brand's identity.
Make Necessary Updates and Revisions to the Design
Our web design service also includes necessary updates and revisions to the web design. In this phase—
We make essential updates and revisions according to feedback and testing.
We ensure a high-quality and user-friendly website matching its target audience and business requirements.
Landing Page UI/UX review
Landing Page UI/UX review is also included in our website design services. In this service category—
We build a high-grade landing page that converts your visitors into subscribers or customers.
We review the UI/UX of your landing page to ascertain its appealing visuality, easy navigation, and effective communication systems.
Design Responsive Web Page
Our web developers also provide responsive web page design services. In this phase—
We provide responsive web page design that creates automatic adjustments to its layout and appearance.
We ensure the perfect screen sizes to fit all types of devices, such as desktops, tablets, and smartphones.
One of The Best Web Design Companies
These factors combined make RankUpper one of the best web design and development companies in the industry, with a proven track record of delivering successful outcomes for our clients.
We have a strong reputation for providing high-quality services that fulfill, even exceed, customer expectations. By utilizing experience, competence, and knowledge, we are committed to building the best website for our customers.
Integrity and commitment are the main principles we maintain 100% in our business policy. It urges us to deliver high-graded website design services that meet our client's business objectives and attain their trust.
We have a team of experienced web designers who have worked on a wide variety of web design projects. We discuss, debate, and come up with the best possible solutions.
Customized solutions, Collaborative, Communicative
We take a tailored approach to each project, designing and developing customized solutions that meet each client's specific needs and goals. Our results-driven solutions have brought benefits to our previous clients.
Frequently Asked Questions
As a web design and development company we compiled here a few answers to your questions. Click on questionnaire
What is the difference between web design and web development?
Web design mainly focuses on how a website looks visually. It makes a user-friendly layout, color scheme, and typography while ensuring high-quality UX and UI design. However, web development includes the overall functionalities of a website. It provides backend supports maintaining coding and programming such as HTML, CSS, and CMS, and fixing bugs.
What is website design?
Website design is the process of organizing content online through planning, conceptualization, and design. Building a website involves more than just its appearance. It also takes into account its whole operation. User interface design, web apps, and mobile apps are all included in web design.
What are the benefits of having good website design?
You will get numerous benefits when you have a good website design. It helps to set the first impression, build trust among your audience, and create consistency. A quality website also ranks top on Google's SERP, which generates a large amount of traffic to make your business successful.
How much does a website design cost?
The cost of building a website design varies according to what type of website you want to develop, such as an ecommerce website or WordPress blog site, and also what platform you want to use for it, such as Woocommerce, Shopify, or others. The average cost of designing a website is $3000 to $5000.
How long does it take to design a website?
The period of designing a website depends on the website's type, form, and quality. A simple website usually takes 2 to 3 months to create correctly, whereas a quality website with unlimited pages and extraordinary design takes more time.
How do I choose the right web design company for my project?
Before choosing a web design company, you must ensure that the company is reliable and has good work experience. More things to consider are its certified web designers, portfolio and previous work samples, customer reviews, pricing ranges, communication & project management process, and ultimately, its ability to meet your business project and requirements.
What are the steps involved in designing a website?
There are around six or seven steps involved in a website design task–
Identifying a website goal and its target audience.
Defining a unique selling proposition.
Securing a domain name and hosting.
Choose a website builder.
Create and collect design elements.
Build content for your core website pages.
What are the different aspects of website design?
Website design is a long and durable process of creating and establishing a website. It comprises several different aspects, such as making web page layouts, producing content, and graphic design.
How do I choose a web design company?
To select the right website design company for your business, some important things you should do, such as research the company, check out their own website perspective and some of the websites they built, and know your timeline and budget.
What are the things to keep in mind when designing a website?
When designing a website, there are some important things to remember, like the website's purpose and objective, target audience, responsive and mobile-friendly design, fresh and engaging content, SEO, and other features.
Have a Project in Mind?
Let's Discuss!
Are you ready to take your online presence to the next level? Our web design and development agency is here to help you achieve your business goals through a beautifully designed and expertly developed website. Whether you're looking for a simple website, an e-commerce platform, or a web application, we have skills and expertise to bring your vision to life.