Create a Captivating Storefront
Shopify Store Development Services
We develop Shopify stores from scratch, ensuring a visually appealing and responsive Shopify store.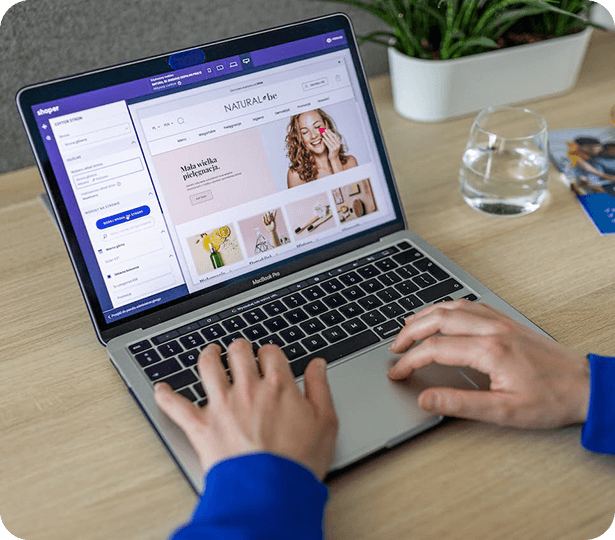 Eye-catching and intuitive with our Shopify development services
Unleash the secret to success for your business with an attractive Shopify storefront. A good-looking store can easily bring in more visitors, giving you the opportunity to convert them into customers.
With highly skilled Shopify developers in our team, we assure you that no one is returning from your Shopify store without exploring it thoroughly. And if you have the right products that deliver quality, you will surely capitalize on every single visit on your website.
Our promise to you is to grab and hold the attention of every visitor to your Shopify store with exciting visuals and satisfying user experience through implementing exceptional development practices.
Get Fulfilled Shopify Store Development Services

from Professional Shopify Expert
Shopify Maintenance and Support
A captivating design is key to attracting more people to your Shopify store. Without an attractive storefront, you can't create the appeal that brings people in.
That's where our expert developers shine in developing eye-catching Shopify designs that are also very functional. Creativity and functionality blend into one design with our services.
We provide the following design and build services –
Bringing in more people with a highly engaging and appealing homepage, category page, and product design.
Creating a complete shopping journey with functionalities like checkout, shipping, newsletter signup, wishlist, and so forth.
Leaving a mark on the customers for a better retention rate with exciting order confirmation designs and return features.
Ensuring higher conversion rates with highly optimized product descriptions and easier searchability features.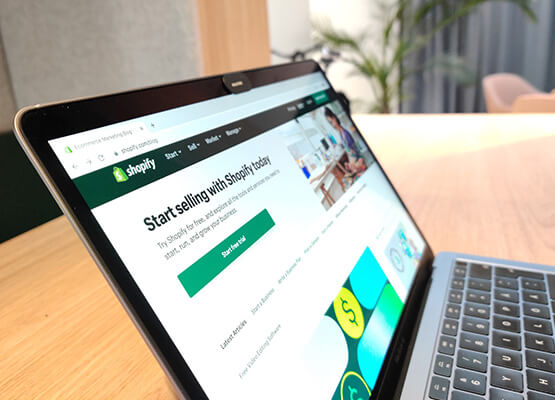 To get a unique identity and make yourself known to the customers as a brand, you need to have a custom theme on your Shopify store.
Make your store appear in a way that speaks about your brand just from the storefront. Our team of visionary designers can help you achieve that with unique and cohesive visuals that match your business identity and portray your business goals through the designs.
Here's what we offer –
Creating custom pages, forms, carts, checkout, navigation, and search options following brand guidelines.
Adding features like currency converters, image sliders, and zoom functionalities to impact the customers uniquely.
Changing theme settings to tailor to business needs with edited fonts and color schemes matching the brand identity.
Making the Shopify store stand out with a customized header and footer design that speaks about the brand.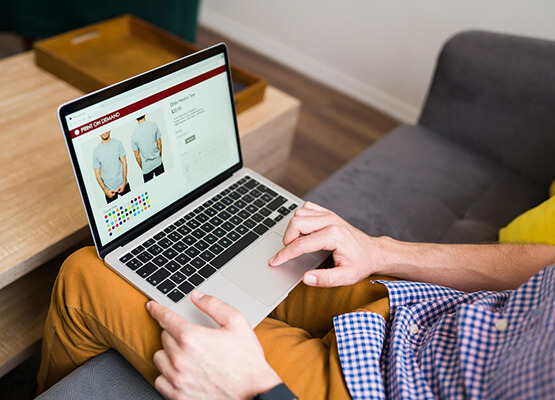 Apps Integration & Configuration
Ensuring growth in your Shopify store isn't just about the design and looks. The functionality of the store plays a significant role here. Integrating and configuring the right Shopify apps can be a great way to provide commendable functionality in your store.
With years of experience developing highly functional Shopify stores, our expert team can easily satisfy any visitor's needs.
Our app integration services include the following –
Making the store more capable with added functionalities through newer app integrations.
Configuring payment gateway and shipping settings to provide a seamless purchase experience for customers.
Helping to promote the Shopify store on social media with strategic configuration.
Including free and useful applications on the Shopify store to leverage the benefits with higher profitability.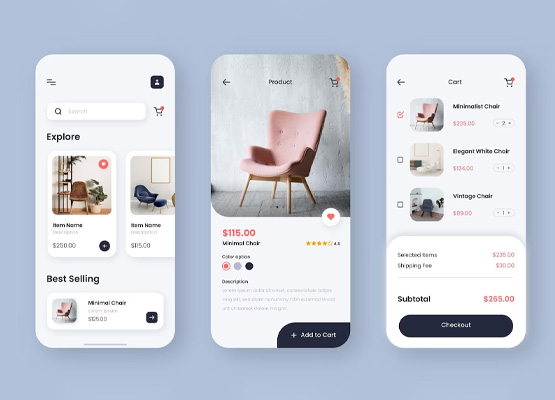 Not getting the best facilities from your Magneto, WooCommerce, Yahoo, or any other shop? Then, migrating to Shopify might be the perfect move as it has many benefits.
Our complete team of professionals can move all your stuff from other e-commerce platforms to Shopify with added functionalities. They will efficiently handle technical aspects, safeguard data integrity, and keep all the functionality during migration.
We provide the following services –
Setting up domains and URL redirects ensures customers find the migrated stores easily.
Organizing products after the migration to keep the shopping experience straightforward.
Configuring basic administrative settings to adapt to the new Shopify store.
Importing all the store content and data from the previous shop to the new Shopify store to maintain consistency.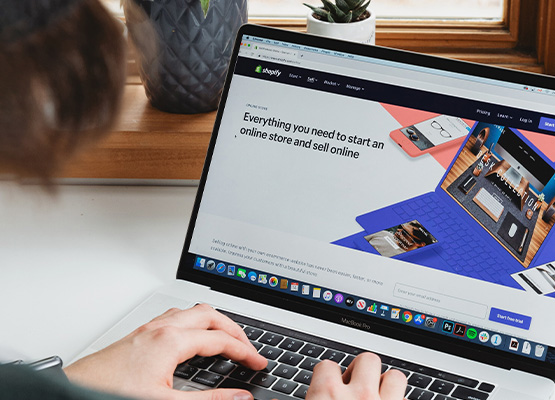 Just creating or building a store doesn't end all responsibilities. You also have to think about keeping the store running smoothly. Our prompt troubleshooting services help the store resolve all issues and run smoothly without any problems.
We have in-house experts who can easily identify the technical problems and fix them immediately to minimize any disruption in the business.
Our troubleshooting services include –
Fixing all kinds of bugs that can come with themes or plugins on the Shopify stores.
Tweaking features and functionalities on the Shopify store to make it more user-friendly for the customers.
Finding and resolving bug issues on custom product options to ensure easy accessibility of products.
Troubleshooting the app and social media integration issues to identify and resolve problems.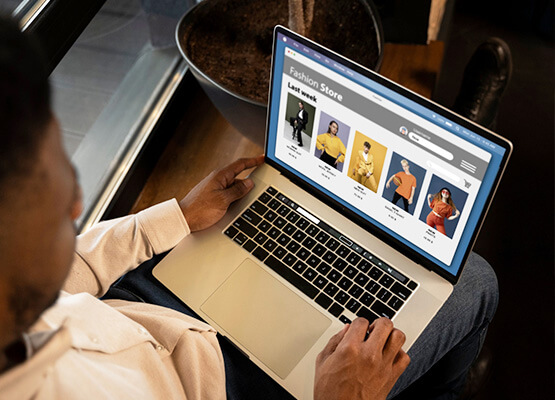 Shopify Maintenance and Support
Whenever a Shopify store goes through downtime, it basically means the business is losing customers at a rapid rate. We value this factor, and that's why we provide proactive Shopify maintenance services.
Our experts constantly monitor the Shopify stores and look for any issues or concerns to fix them immediately. This ensures the Shopify store is always up and running.
Here's how we provide maintenance and support –
Managing content to keep the store updated constantly and avoid providing misinformation.
Optimizing the Shopify store to make it load much faster and provide a better user experience to the customer.
Ensuring data safety and storage with website backups to facilitate restoring benefits.
Monitor performance and uptime to ensure everything runs smoothly in the Store.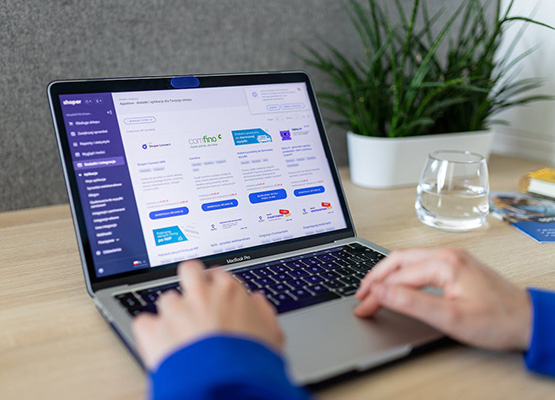 Get A Custom
Shopify development service tailored to your specific needs
Every time we deal with Shopify stores, we put everything behind it to take it towards the success it's capable of achieving. In that journey, we put all our time and effort into helping the business attain its goals and fulfill its visions through our services. Here's a quick overview of the Shopify services you can get from us.
Store Setup
Store Design
Store Buildup
Theme Customization
Product Upload
Product Management
Payment Gateway Integration
App Integration
Mobile Optimization
Custom Development
Content Management
Security and Compliance
Performance Optimization
Upgrades and Maintenance
Modify existing Shopify webpages
Security and Compliance
Training and Support
Consultation
Help You to Grow Your Business?
When it comes to Shopify development services, our strategies and techniques are what make us unique as service providers. We always try to implement the latest development trends to ensure your Shopify store keeps up with the modern world. Here's how we can help –
Shopify Plus Development Experience
Our experience in Shopify Plus Development can easily help your business reach newer heights in the industry. We can leverage the benefits of Shopify Plus to bring you a more customized, scalable, and solid solution to your problems. You can trust our experienced Shopify development team to elevate your online presence to a new level within no time at all.
Proficiency in Liquid, HTML, CSS, and JavaScript
Bringing the best out of your Shopify store always requires sound knowledge of the core language that drives the Shopify platform. We have a highly proficient team in languages like Liquid, HTML, CSS, and Javascript. With their knowledge, they can bring you the most visually appealing, technically refined, high-performing stores. Along with that, they ensure the store is maintaining all the web development standards.
Front-end and back-end expertise
From crafting the most compelling designs at the front end to providing the most functional back-end support, we have got you covered. Our team excels at balancing both aspects of a Shopify store to ensure high performance on the websites that bring results daily. Their efforts create a seamless shopping experience for your customers, and they end up thoroughly satisfied.
Conversion Rate Optimization
When it comes to Shopify development, it's not like the usual web development where visitors determine your success. Here, you have to focus on the conversion rate, and that's what we always work towards. We employ specific strategies in your Shopify store that create better engagement and ensure a smooth purchasing process. Combining these two factors helps you achieve higher conversion rates in your store.
for Your Shopify Website Development Needs?
Whatever service we provide, we ensure to do it with full determination and dignity. In every Shopify project, we follow certain values to keep your business ahead of the competition. The benefits you can get from availing our Shopify development services are –
Professionalism at its peak
Our first commitment is to maintain professionalism in every single project we take. We keep our standards high and ensure quality in every work we do. Almost all of our Shopify store development projects come with great quality that satisfies our clients and their customers.
A crucial part of Shopify store success is keeping the website up and running all the time, and that's why we don't take any breaks either. We ensure that our experts are always there to assist you with technical support. Whether it's midnight or evening, it doesn't matter; we are here to help you with every difficulty you face in your Shopify store.
Dedicated Shopify developer
Our dedication to the craft helps us take your business ahead in the competition. We consider your Shopify stores like our own businesses and do everything possible in the development phase to make it a success. No matter how many iterations or attempts it takes, we focus on growing your Shopify store with personalized attention and expertise.
Continuous Support and Maintenance
Unlike many other service providers, we don't leave your hand midway. Even after we are done with your Shopify stores, we stay with you to provide our continuous support and assistance in every aspect. Whether it's optimizing your store or adding new elements to keep up with the evolving digital landscape. We are always here for you!
Frequently Asked Questions
Thinking about how Shopify development can help your business grow? Then, check out some of these commonly asked questions to clear out all your confusion.
Is it worth it to hire a Shopify expert?
Yes, it's worth the money to wire a Shopify expert for your store. An expert can add a professional touch to the store's development and optimize it in such a way that it's bound to succeed. Experts understand the intricacies of how the techniques work and how to implement strategies to leverage the platform's benefits.
Is Shopify website expensive?
Depending on the plan you pick, the prices can vary a lot. They have 3 different plans where the cost varies based on certain features and benefits. Finding the right plan for your business determines whether it's expensive for you or worth the money.
What is the cost of building a website on Shopify?
Generally, the cost of building a Shopify website can be anywhere from $3000 to $6000. Sometimes, they can go up to $20,000+. The costs may vary depending on many factors, such as the website's complexity, business scale, pricing plan, and service provider.
Do you offer custom Shopify theme development?
Yes, we specialize in custom Shopify theme development. Our team crafts unique and branded themes that align with your business identity, ensuring your online store stands out in the crowded digital landscape.
Can you integrate third-party apps and tools into my Shopify store?
Yes, we seamlessly integrate third-party apps and tools to enhance your store's functionality. Whether for marketing, analytics, or other business needs, we ensure your Shopify store operates with the tools that best suit your requirements.
Is it possible to migrate my existing online store to Shopify?
Yes, you can easily transfer from your existing online store to the Shopify platform with Shopify migration services. Our experts handle the technical aspects, ensuring data integrity and preserving your store's functionality throughout migration.
Do you provide ongoing maintenance and support?
Of course, we provide ongoing maintenance and support to help you keep running your Shopify store without any troubles. Our commitment is to help your business succeed in the long run. So, we ensure we are always there to assist you whenever your Shopify store needs it.
What is your process for developing a Shopify store?
Our development process begins with a thorough understanding of your business goals. We then proceed with strategic planning, design, development, and continuous testing to ensure a flawless end product. Communication and collaboration with you are critical throughout the process.
How long will it take to develop my Shopify store?
Developing a basic functional Shopify store usually takes 3 to 4 days. But when you add more complexity and features to the website, it can take longer. Also, large-scale businesses take more time to set up. According to Shopify, developing a Shopify store shouldn't take more than 14 days, regardless of everything else. That's why they provide a 14-day free trial.
Have a Project in Mind?
Let's Discuss!
Are you ready to take your online presence to the next level? Our web design and development agency is here to help you achieve your business goals through a beautifully designed and expertly developed website. Whether you're looking for a simple website, an e-commerce platform, or a web application, we have skills and expertise to bring your vision to life.