Your journey to digital success starts with our
Website Management Services
We'll take care of your website so that you can focus on your business.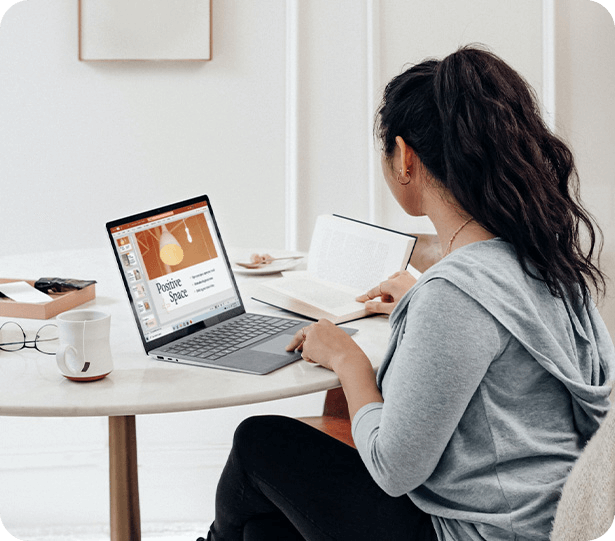 Online Presence with Our Website Management Services
Uplift your online presence with professional website management services that express your brand persona to the audience. From RankUpper, you will get effective management service that involves in maintaining, updating, and optimizing a website.
Our professional web development and digital marketing experts are always ready to build websites that prioritize the target customers of a particular business. Our specialty is to make your website smooth which gives you a competitive advantage in the digital landscape.
Website Management Services

We Provide
Business Website Management
At RankUpper, we understand the importance of a business website, as it becomes the face of the business on the internet. Keeping that in mind, we provide business website management services that meet the industry's requirements and make the website unique at the same time. Our website management services list has 3-full fledged services to offer –
Small Business Website Management
Ecommerce Website Management
WordPress Website Management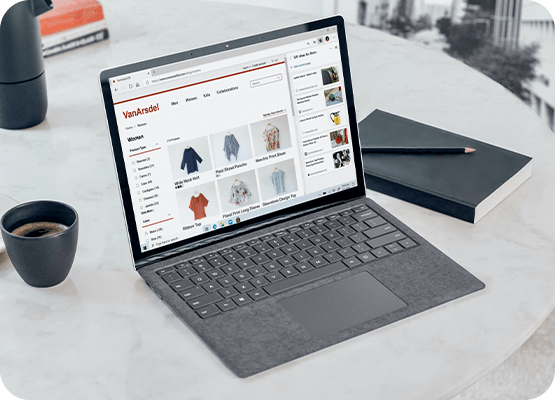 Keeping the website up-to-date is essential for a smooth operation and optimized performance to ensure excellent user experience. To fulfill that requirement, we have our website maintenance services that include:
Regular updates, including content, plugins, and security patches
Monitoring for downtime and immediate issue resolution
Performance optimization for faster loading times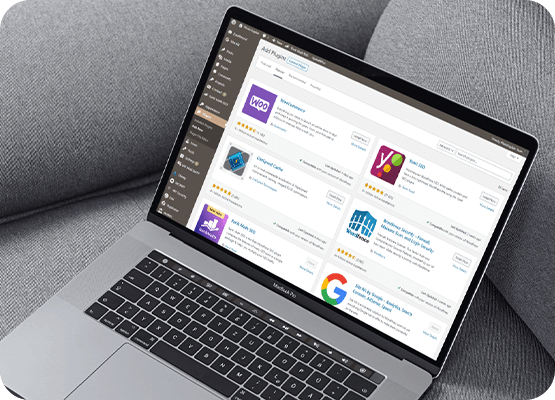 A website without content is nothing but a void. There is no value to a website if there is no content. With our website content management services, we focus on managing content that can bring life to your website. Our content management services are:
Content creation and updates to keep your website fresh and engaging.
SEO-friendly content strategies to improve search engine rankings.
Content calendar planning for consistent updates.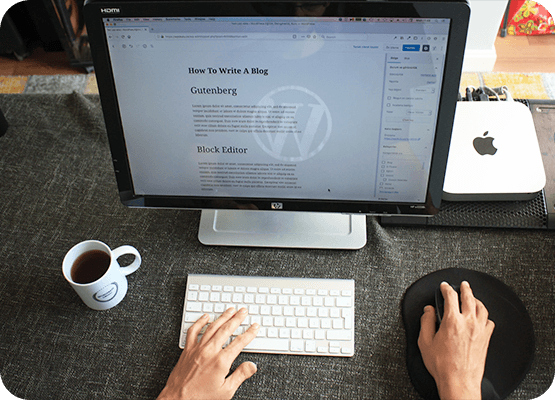 Plenty of digital threats and vulnerabilities are lurking online that can attack your business website and harm it in various ways. To safeguard your website from all of it, we bring our security and backup services that put your mind at peace regarding the safety of your website. It offers:
Robust security measures to protect against threats and hacks.
Regular backups to ensure data integrity and quick recovery in case of data loss.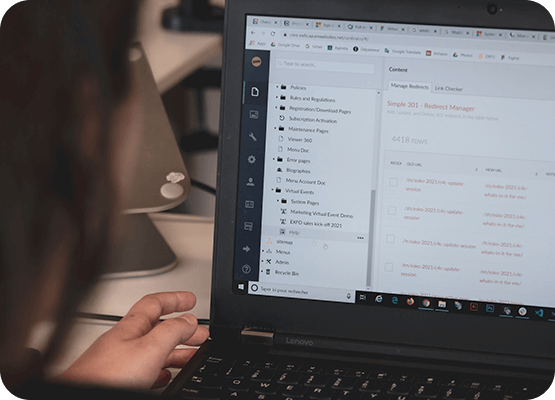 A key part of retaining visitors and ensuring a satisfying user experience on a website is to ensure smooth performance. With our performance optimization services, you can get a high-performing website that satisfies the users and does well in search rankings. We offer:
Speed optimization to enhance user experience and SEO rankings.
Mobile responsiveness to cater to a wider audience.
A/B testing and analytics for data-driven improvements.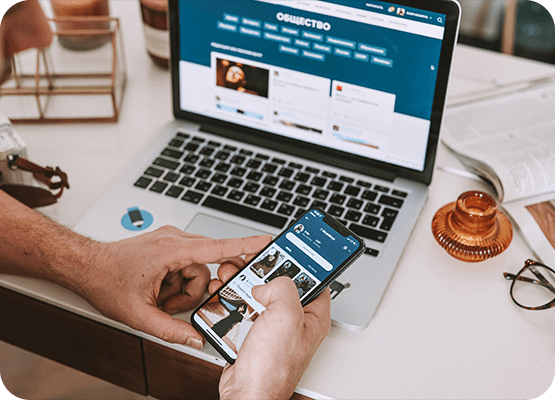 Professional SEO management can get you organic traffic and increase the chances of conversion on the website by attracting potential customers. We specialize in SEO management services for websites that improve your online visibility and increase organic reach to drive more genuine traffic. The services include:
Keyword research and optimization for higher search engine visibility.
On-page and off-page SEO strategies.
Competitor analysis and strategy adjustments.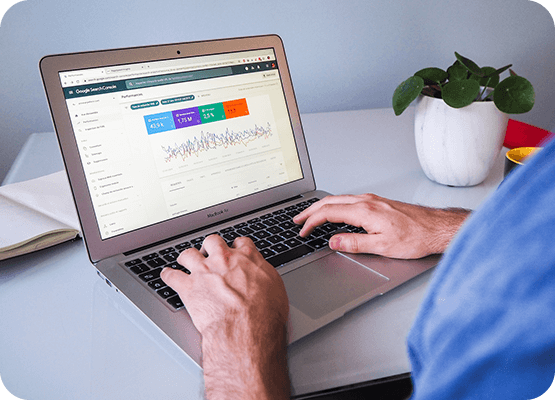 What Makes Us Different
from Other Website Management Companies?
The combination of quality and affordability of our services makes us different. We succeeded in the following practices:
Tailored Solutions
Research and Innovation
Work Methodology
Affordable Services
Expert Team
Proactive Approach
Results-Driven
Transparent Communication
Competitive Pricing
Commitment to Growth
Client-Centric
Data-Driven
Security Focus
Content Excellence
Performance Optimization
SEO Mastery
Technical Support
Track Record
for Website Management Services?
Our agency specializes in comprehensive website management services, ensuring seamless operation, regular updates, and optimal performance. We handle everything from content updates to technical maintenance, guaranteeing a hassle-free online presence.
Consultation and Assessment
We begin with a thorough consultation to understand your specific website management needs. This includes reviewing your current website, identifying pain points, and discussing your goals.
Needs Analysis: Understand client goals and site requirements.
Site Audit: Identify strengths, weaknesses, and improvements.
Goal Setting: Establish clear, achievable website objectives.
Customized Strategy Development
Based on the assessment, we create a tailored website management strategy. This strategy outlines the scope of work, including maintenance frequency, content updates, security measures, and SEO strategies.
Tailored Solutions: Craft specific strategies for design, content, and SEO.
Scalable Plans: Ensure flexibility for growth and market changes.
Adaptability: Strategies evolve based on industry trends and client needs.
Implementation and Maintenance
Once the strategy is approved, we implement the necessary updates and ongoing maintenance. This includes regular software updates, content creation, security monitoring, and performance optimizations.
Efficient Setup: Professionally implement optimized site features.
Ongoing Updates: Regularly maintain content, software, and security.
Content Management: Add fresh content for engagement and traffic boost.
We continuously monitor your website 24/7, ensuring it's secure, stable, and performing optimally. Our proactive approach allows us to identify and resolve potential issues before they impact your site.
Real-time Analytics: Monitor website metrics and user behavior instantly.
Security Vigilance: Detect and mitigate potential security threats proactively.
Performance Optimization: Identify and optimize site elements for speed and user experience.
Performance Tracking and Reporting
We track key performance metrics, such as site traffic, engagement, and SEO rankings. Regular reports provide you with insights into the impact of our services and help refine our strategy.
Comprehensive Reports: Provide detailed KPI reports on traffic and conversions.
Actionable Insights: Analyze data, highlight successes, and suggest improvements.
Client Consultation: Regular meetings for transparent feedback and decision-making.
Client Collaboration and Feedback
We maintain open communication with you throughout the process. Your feedback is valuable in shaping our ongoing efforts to enhance your website's effectiveness and achieve your online goals.
Open Communication: Encourage regular feedback and client ideas.
Feedback Integration: Actively incorporate client suggestions into strategies.
Collaborative Decisions: Work closely, inform about best practices, and innovative approaches.
For Your Website Management Works
RankUpper takes great pride in providing our clients with one of the best website management services. We are confident in our services due to the following contributing factors –
RankUpper LLC boasts a team of seasoned professionals skilled in website management, ensuring your site receives top-tier expertise, leading to enhanced functionality and user experience.
Our services are personalized to your business needs. We create custom strategies, focusing on design, content, and SEO, ensuring your website stands out and resonates with your audience effectively.
We offer proactive website maintenance, regularly updating content, plugins, and security measures. This proactive approach guarantees a secure, high-performing site, minimizing downtime and maximizing user engagement.
Transparent Communication
RankUpper LLC prioritizes transparent communication. We keep you informed about every step, providing detailed reports and regular consultations. Your insights and feedback are crucial in shaping our strategies, ensuring your satisfaction and online success.
Frequently Asked Questions
Check out these frequently asked questions to know more about website management services. Here, we answer most of the inquiries related to this service.
What are website management services?
Website management services are meant to run a fully functional website, from design and development to website update and maintenance. The typical website management services include regular updates, security and backup, SEO optimization, content management, and so forth.
What are the benefits of using website management services?
There are plenty of benefits of using a website management service over doing it yourself. Website management services ensure better website protection, improve website performance and keep the website functional professionally. They can also help in search engine ranking and save a lot of your time and effort in getting better results for your website.
What are some of the most common website management services?
Some common website management services that almost every company out there will provide are:
Website security and backups
Performance optimization for websites
Content management service, including updating, modifying, and creating.
Increase search ranking through website SEO
Regular website updates and maintenance
How much do website management services cost?
There is no one solid amount for website management services. It can vary from company to company based on various factors like the complexity of the service, the experience and quality of the providers, and the scope of required services. The pricing is so dynamic that it can range from $50 to $5000 monthly.
How do I choose a website management company?
Choosing a website management company comes down to factors like reliable experience and expertise of the company. Their portfolio testimonials from previous clients can also work as a reliability factor. The pricing, after-service communication, management process, and capability to meet your needs will also help you determine the perfect company.
Can you work with existing websites or only manage newly built ones?
We can work with both existing websites and newly built websites. For an existing website, we first assess the current website to determine its flaws and what must be done to improve it. Then, we consult about the necessary changes to strategize to change the website.
How do I get started with your website management services?
To get started with our website management services, you can simply contact us through our website. Fill out the form with the required information, and let us know what services you want from us. Based on your project briefing, we will contact you with a price quotation and proceed from there.
How often do you update and maintain websites?
We try to keep everything updated on a website as frequently as possible. Minor updates like security patches or plugin updates are done more often. In contrast, other changes like content or security updates are done following a particular scheduling process. It can be monthly or weekly, and the whole thing depends on the necessity of the website.
What types of businesses can benefit from website management services?
Almost any kind of business can benefit from website management services these days. Businesses can allocate the time spent on managing a website to other resources, which already is a great benefit. Whether it's a small business website a corporate website, or even an e-commerce store, any business can benefit from such services regardless of the niche or the industry.
Do you offer emergency support if my website goes down or faces issues?
Yes, we have a dedicated emergency support team to deal with such kinds of situations at all times. The team is responsible for resolving downtime or security breaching issues on a website. As soon as the support team is aware of the problem, they will provide quick assistance to resolve the issues and minimize the disruptions of the website.
Have a Project in Mind?
Let's Discuss!
Ready to elevate your online presence? Our website management services are tailored to achieve your business goals effectively. Whether you have a simple website, an e-commerce platform, or a web application, we have the skills and expertise to manage your project.