Do you want to expand your social media path for your cleaning business? Don't worry, you're on the right track.
In today's fast-moving world, businesses should have a strong social media presence if they want to immediately increase engagement and gain more followers. As a result, we've come up with some creative social media post ideas that put your cleaning business ahead of the curve.
Let's get going.
Yes, Definitely! One-third of the world's population now uses social networking sites to scroll through their feeds, search for new content, and interact with brands in order to better understand.
90% of marketers said social media drives significant engagement for businesses. The survey found that 53% of Americans value having personal connections with small local bands. Cleaning service businesses are no longer falling behind other service-related businesses to build their social media presence. We've outlined a few reasons why having a social media presence is crucial for cleaning companies, so that gives you a proper understanding. Such as:
The organic social media strategy's cost is zero, but advertising is also economical
Viable opportunity to get a large exposure
Boost your brand awareness among your targeted audience
Increase inbound traffic to provide a path to attracting a variety of consumers
Improve your understanding of your audience
Boost your website's search rankings to increase website traffic
Gain more opportunities for conversion
A doorway to collecting testimonials, reviews, and referrals
The sooner you start building a social media presence, the faster your cleaning business grows.
Before it comes to promoting your cleaning company on social media, you should consider from which social media platforms for cleaning companies you'll get the most exposure.
Social media platforms like Facebook, LinkedIn, Pinterest, Twitter, Instagram, and TikTok are great for getting engagement, but not all of them are suitable for you. Even if you don't have time to write posts for each platform, You can hire a social media expert to manage your social platform.
Make sure you'll dedicate yourself to social media for your cleaning business. Otherwise, you won't get a good outcome.
Let's find which one is most effective for you.
Facebook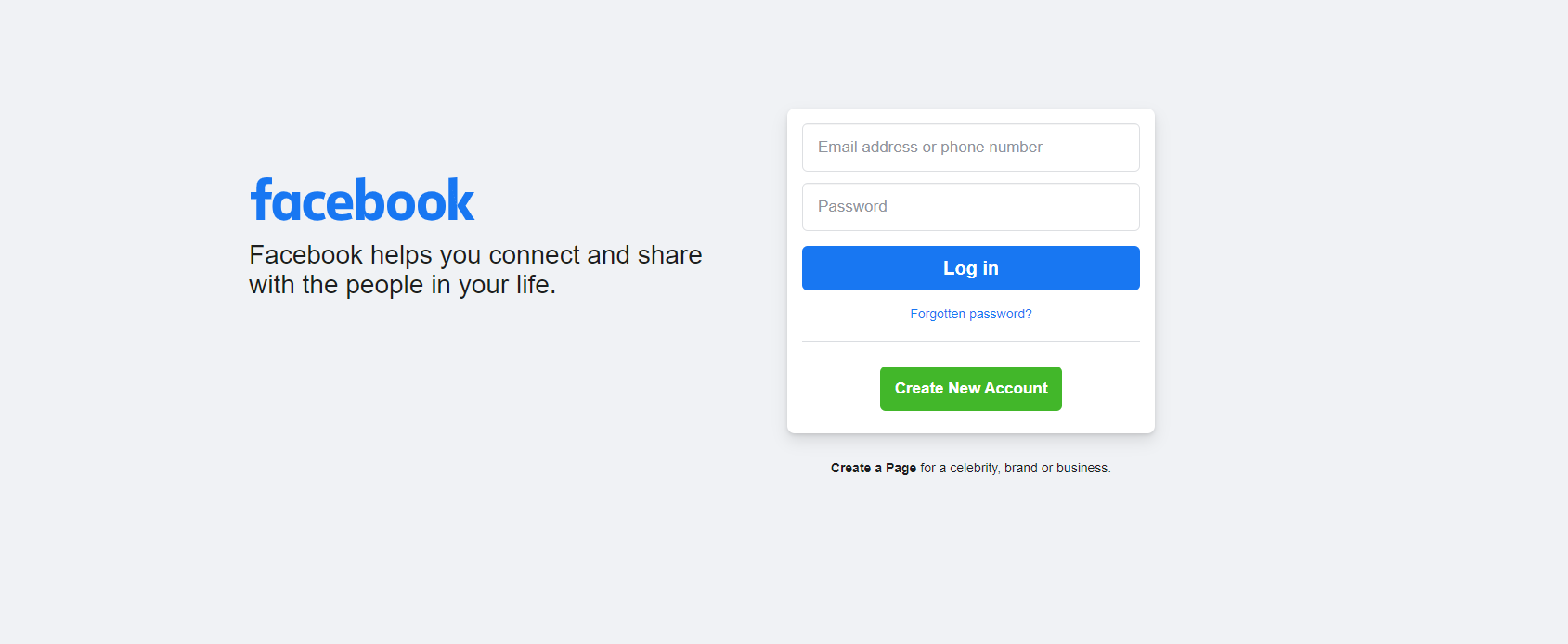 Facebook is a huge lead-generation company, making it the ideal platform for marketing your cleaning company. To be more specific, Facebook groups are perfect to promote cleaning businesses locally.
It allows you to search out your targeted market and keep in touch with prospective and potential customers. If you want to scale your result faster, you can use Facebook ads.
Instagram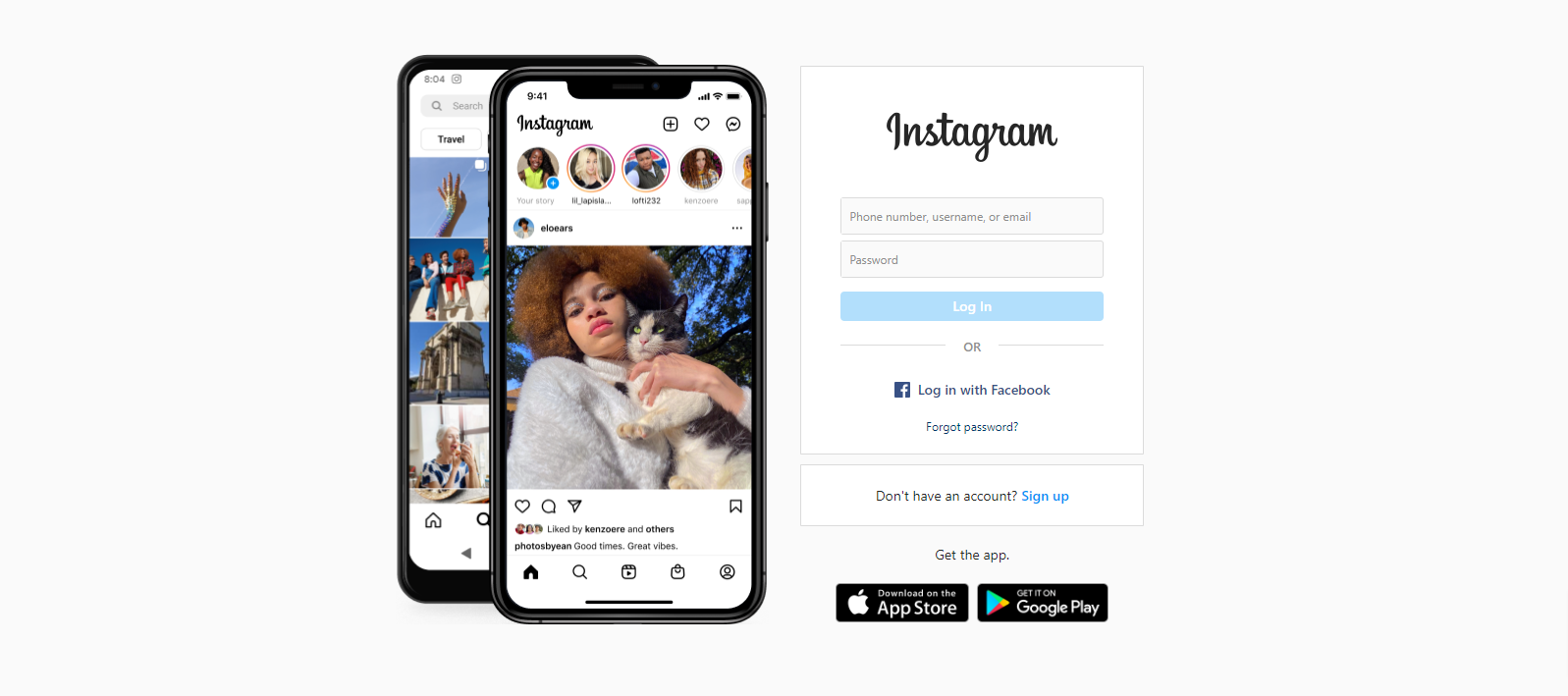 Instagram is a hub for lifestyle. There, you've got a chance to document your daily activities or share your journey, tips, tricks, or hacks, which will intrigue the audience more. This social media platform doesn't pour your money down the drain; instead, it increases your business' growth and conversion rate.
Pinterest
Pinterest is a video and photo-sharing platform. It is the best platform for product sales and promoting your cleaning business in a scaleable way whether you'll advertise your business by posting cleaning hacks videos or just posting photos linked to a blog on your website. That surely diverts your potential audience toward you.
LinkedIn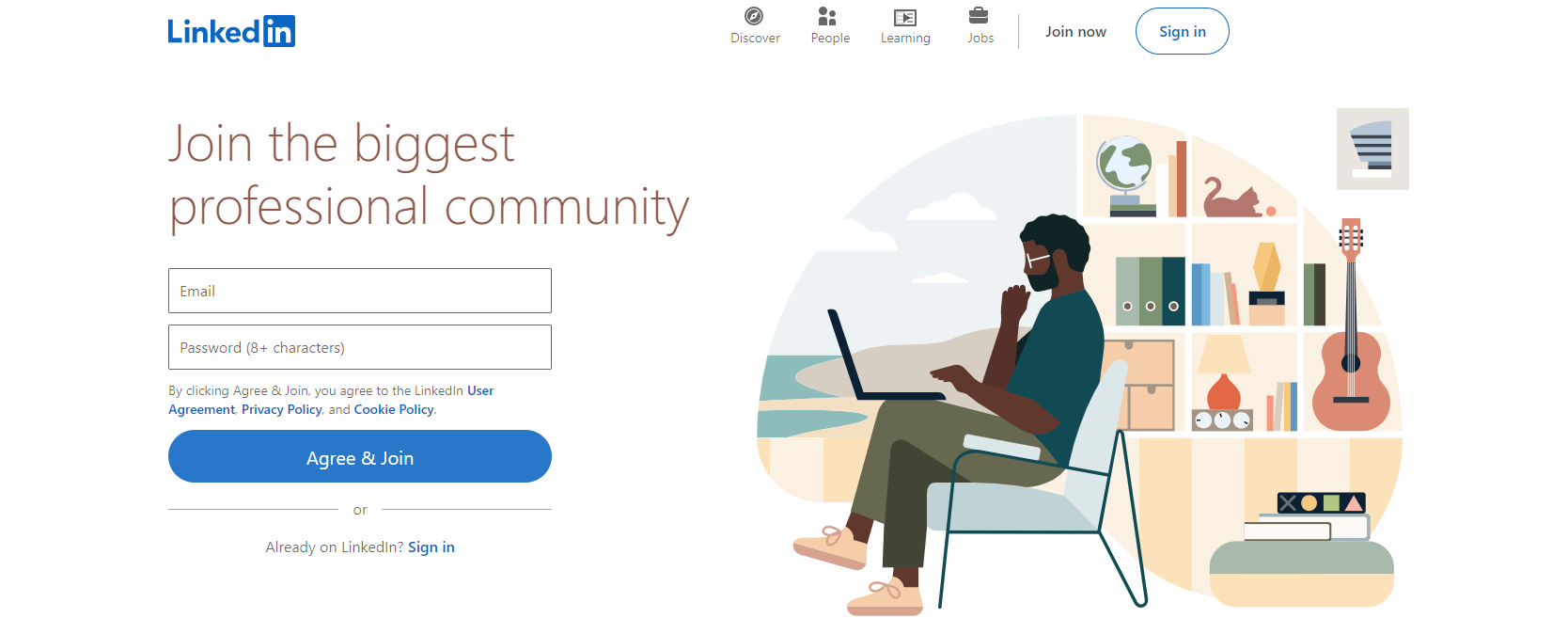 LinkedIn is B2B social network site where you promote cleaning businesses commercially to the targeted market. While you'll connect with the facilities manager of a company, there's a chance you'll hire your company for their cleaning purposes. But be sure to share your worthwhile content, which would benefit them and give you a large return on effort.
YouTube

YouTube is a platform for accurately educating others through demonstration. Someone who needs to learn "how to clean the window edges" must first look it up on YouTube for clarity.
Is that enough to promote your brand with just product or service photos? Well, absolutely no! You need to create the perfect content mix with your photos or videos.
Social media content comes in a variety of formats, sizes, and levels of engagement. Visual, interactive, and entertaining content may be effective in the short term, but you must diversify your content to achieve long-term success.
Some of your content should inform or raise awareness among your audience, while others should inspire or persuade them to use your cleaning service.
Visual. infographics, recorded or live videos, data visualization, illustrations, and live streams.
Interactive content. Q&As, AMAs, quizzes, polls, reports, checklists, surveys, how-to guides, before and after.
Entertaining. Memes, GIFs, jokes, throwbacks, contests, and giveaways
Social proof. testimonials, reviews, and UGC content
Company news. case studies, success stories, announcing anniversaries, announcements, and the company's behind-the-scene
Elevate Your Cleaning Business on Social Media in 2023 with These Top 13 Engaging Post Ideas
Cleaning companies' social media posts are different from other small businesses. So you must have needed some incredible, captivating social media marketing ideas for small business to hit the mark. Let's jump into the ideas.
Idea-1: Spotlight the holidays posts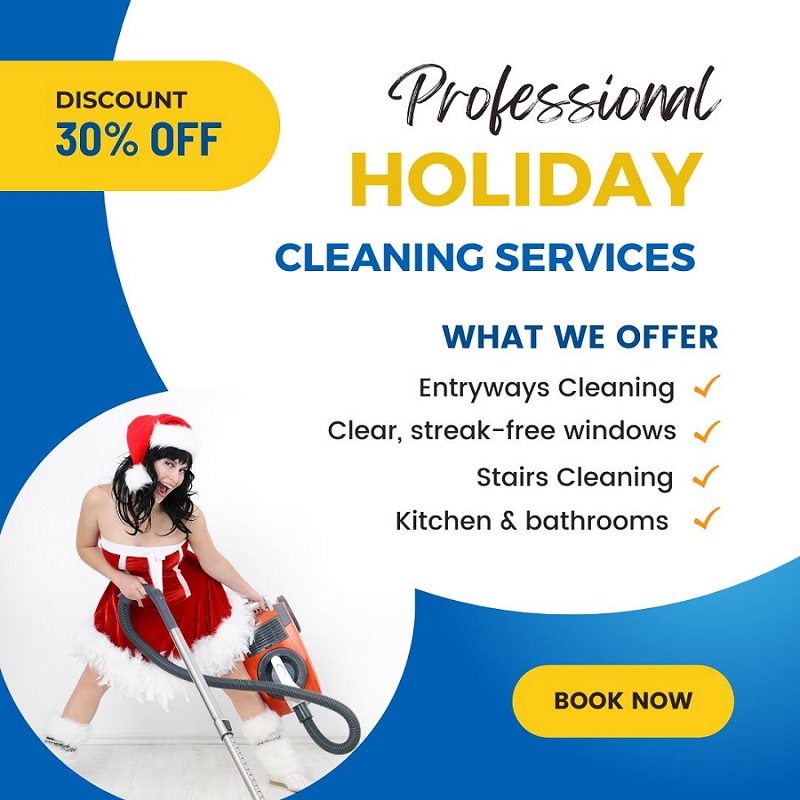 You've so many opportunities to celebrate the holidays with your audience, like, Christmas, Mather's day, National Remarkable Holidays, Thanksgiving and the list goes on.
So there, you have a perfect chance to promote your social media cleaning service, like hosting contests, running giveaways, or even sharing some coupons and offers to get more engagement. Why wait to ride that wave? Get on it!
Idea-2: Share your brand stories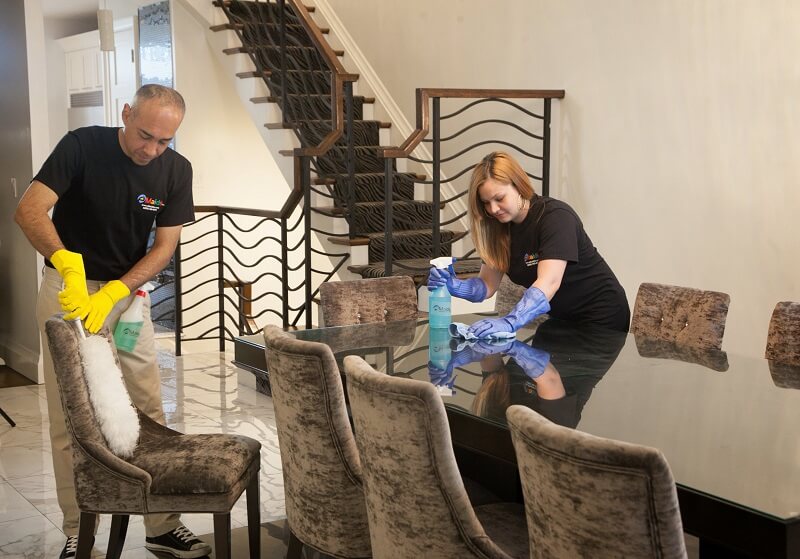 People love to know about you, your business, and where they get cleaning services. So share some stories, struggle days, or your cleaning services behind-the-scenes that can help you to connect with your audience more on a human level.
Idea-3: Cleaning hacks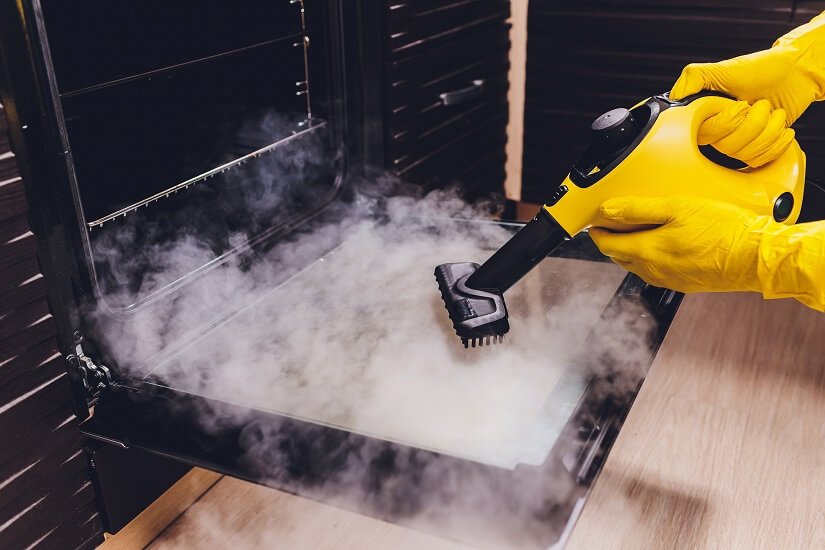 People want to keep clean their house. In that way, you must use this room of opportunity by sharing some recorded video hacks, images, or tips and tricks blog posts linked on your social media post.
Idea-4: Share Do's and Don't visual content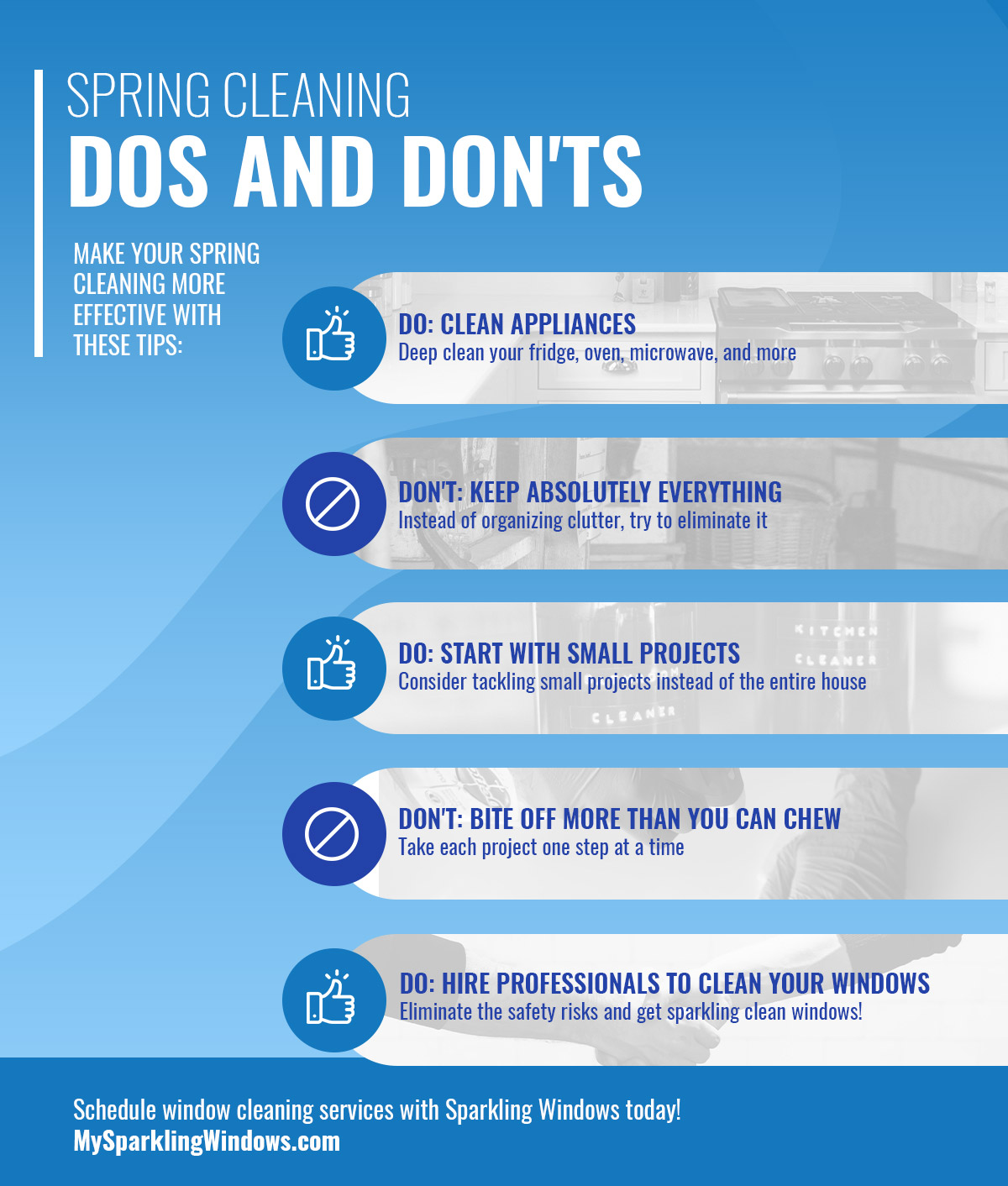 You can share 'do's and don't' visual content about your service-related. They may attract a larger audience to scroll through your social media profile. Once they appear on your profile, you may be able to convert them.
Idea-5: Share clients' feedback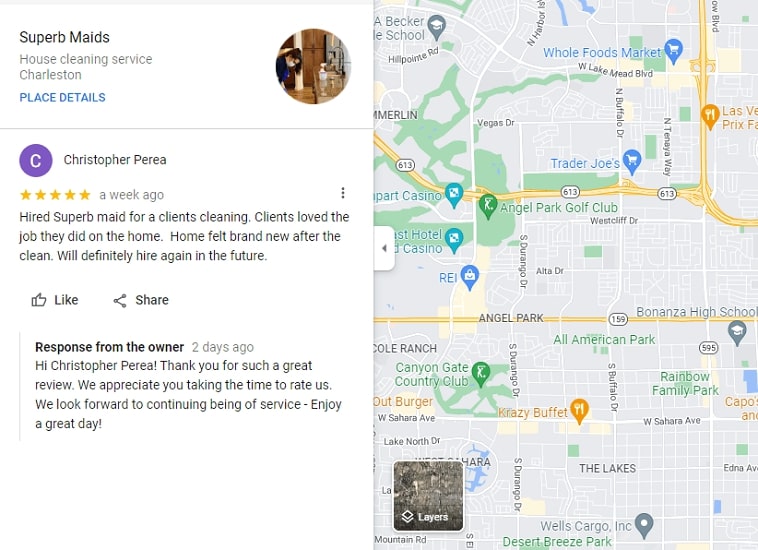 On social media, clients' feedback can do wonders for your cleaning business, if they positively share their thoughts. Make sure they are happy with the work or behavior of your cleaning team.
Give them room to criticize so you can improve the quality of your work, showing you care enough to listen and take note of what they say. With this, you can build customer loyalty and gain more new customers.
Idea-6: Exclusive offers and deals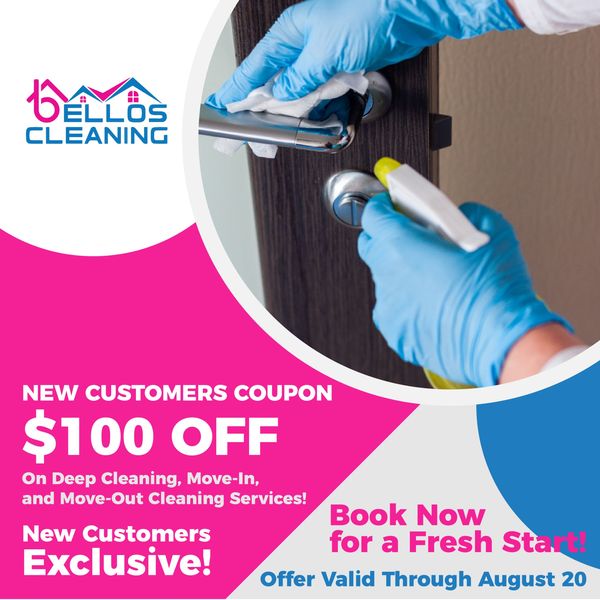 Social media has a large audience presence. It is a great tool for raising awareness and expanding reach. Definitely, it's worth it!
However, you must give it to them in return for recommending your service or sharing a message. Share exclusive discounts, coupons, offers, deals, free fits, or launch giveaways.
Idea-7: Share a trending cleaning hacks topic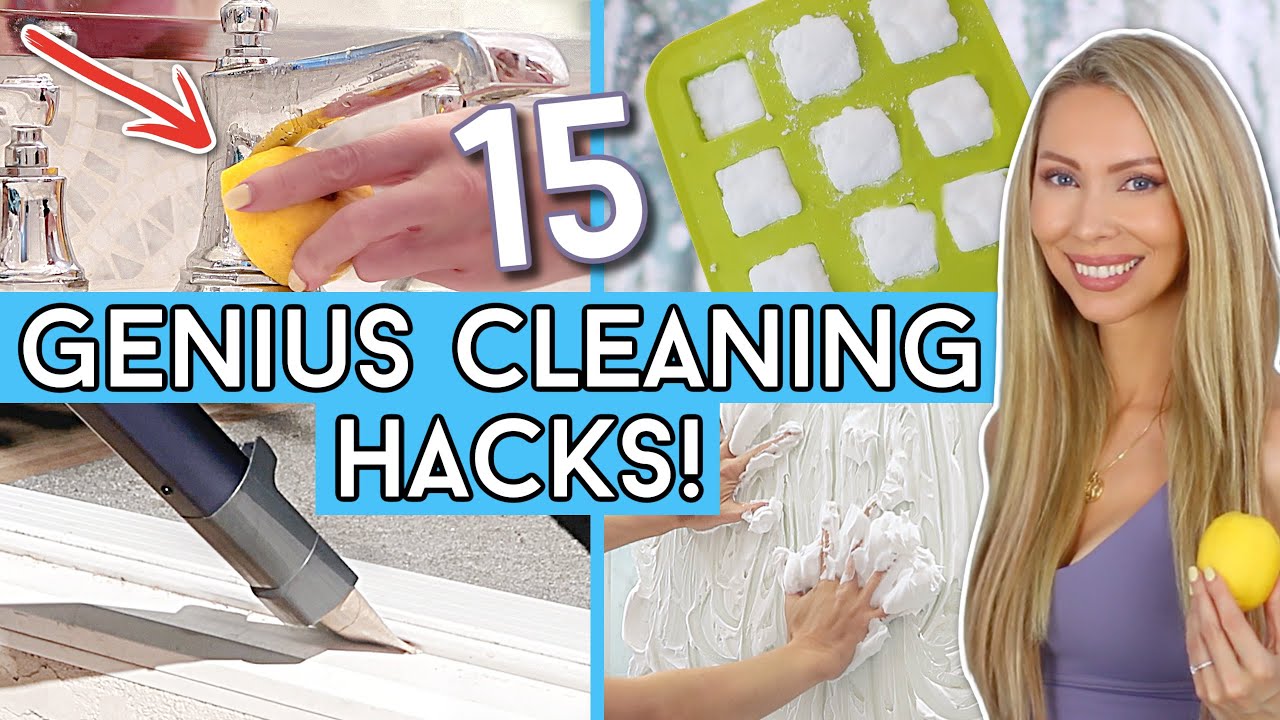 People love to know which trends came up this week on social media. Share your niche related to the trending topic so that you can get more engagement and hop on the bandwagon.
At first, you must consider who your targeted clients are and then what their pain points might be. This must be relatable so that you can get good responses.
Like you can post 'Is your place clean enough?'' there you're targeted audience is both home and business and they pressed on their pain points. When you address your client's concerns in your social media posts, they will understand your value.
Idea-9: Share live updates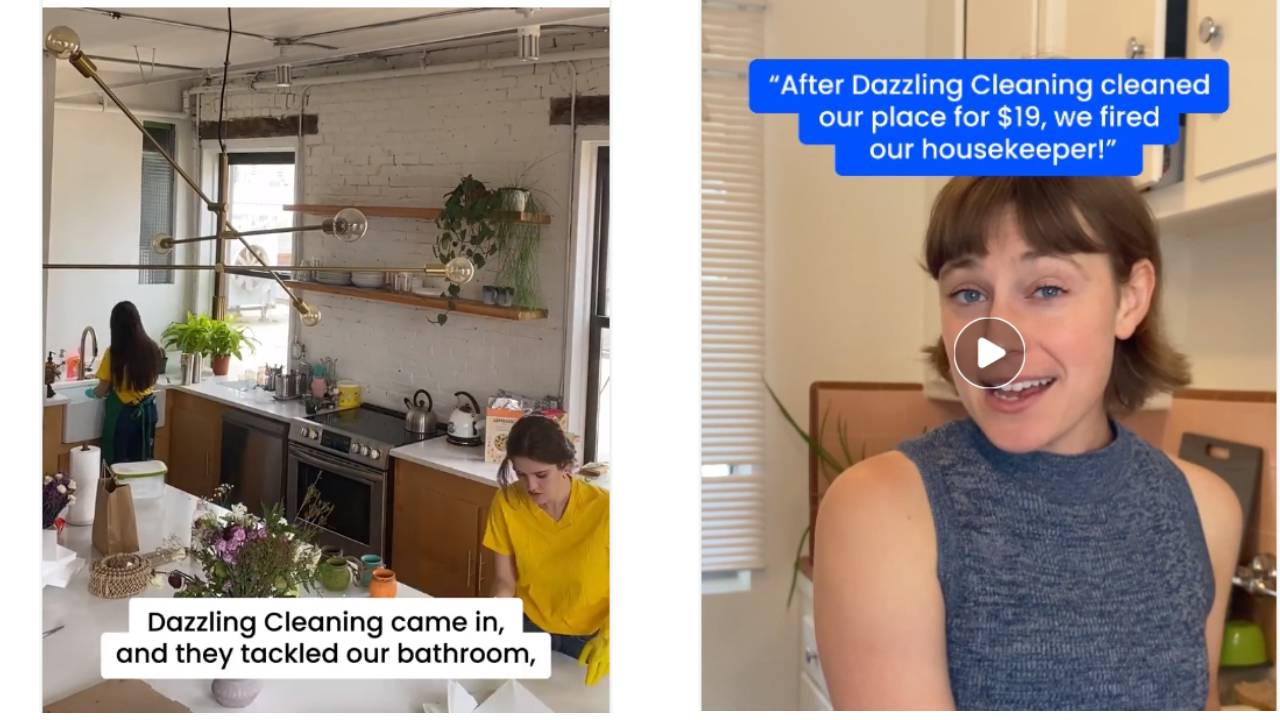 Live webinars, podcasts, and even your business' live update sessions can put you ahead of your competition. Do you know how?
You can talk to them directly, get a good understanding of them, and have opportunities to showcase your unique selling proposition (USP) and business perspectives. Therefore, you can catch a large number of clients with just a single throw.
Idea-11: Celebrate your achievements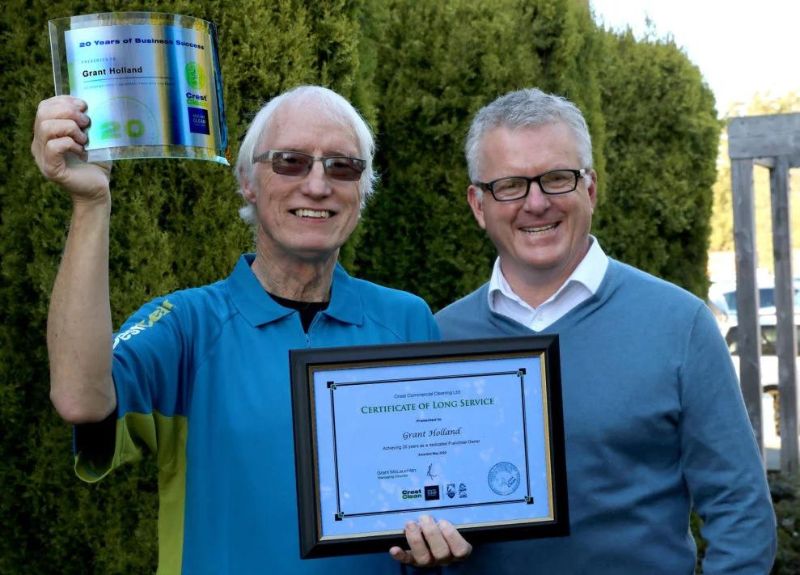 Audiences love to see achievements. While you celebrate your achievements and thank them, support yourself. That might create a 'feel good kind of feeling for them. As a result, this post can work like a spellbind for your business.
Idea-12: Ask me anything or Q&A sessions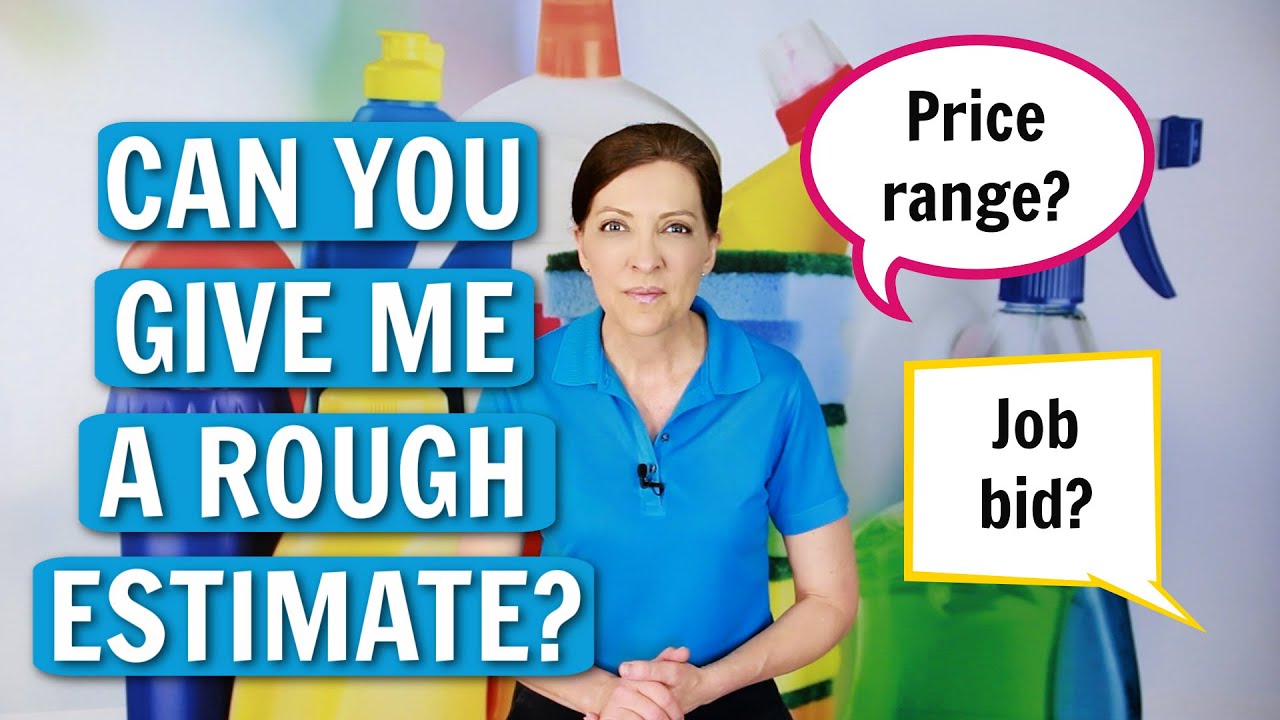 Ask questions from you about your business that allow customers to engage you more.
They can even inquire about cleaning service-related advice, so give it to them if you know of any; they'll think you're more knowledgeable and hire you and your team.
Idea-13: Before and after cleaning effects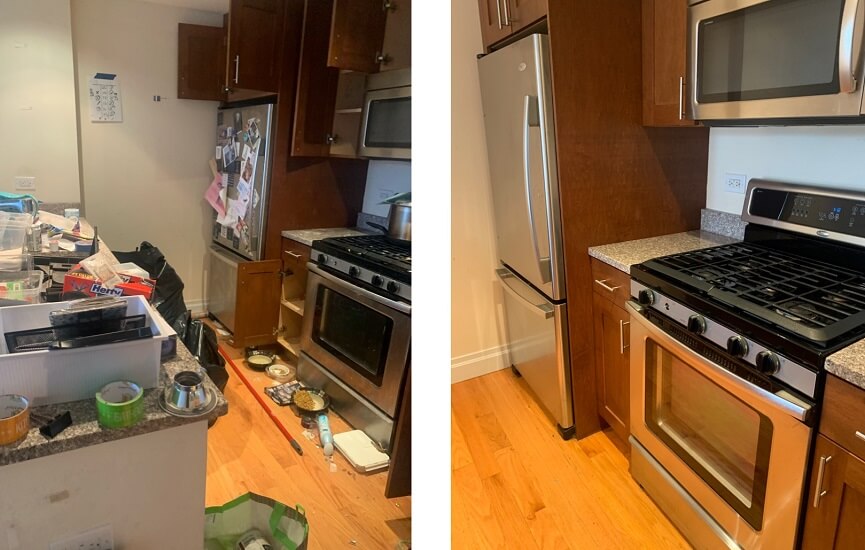 Do you work on commercial or residential cleaning projects for your cleaning business?
Share it on your social media profile before and after effects that build credibility among the audience about your service.
Idea-14: Post memes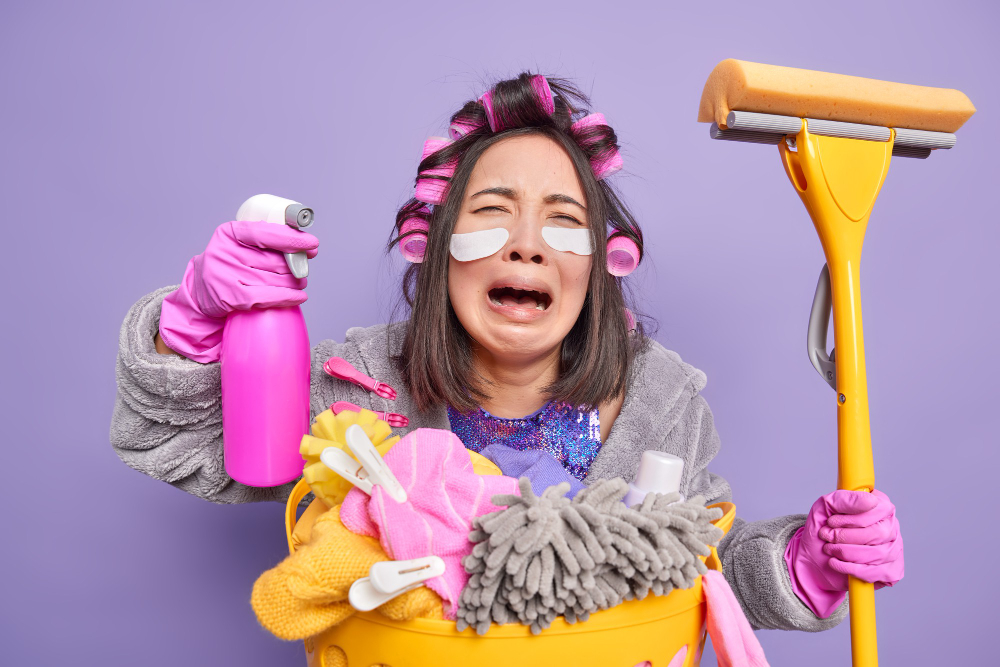 Not always an audience wants the same kind of promotion for a post on social media; they may stop scrolling your profile after a particular time.
Sharing GIFs and memes with your audiences is a great way to keep the mood light and amuse them. Make sure they are related to your cleaning services.
5 Proven Ways to Use Social Media to Promote Your Cleaning Business
These below-stated ways of using social media guide your actions in the hope that they will promote your cleaning business and achieve the desired results. The more specific you plan to promote, the more effective results you will get later.
1. Be consistent
When committing to writing a social post, it must be more consistent in creating a content plan and deciding when to post.
But remember, each platform is different from the other, so you must take into your concerns its content calendar and uniqueness. This can be more helpful for you. The more you consistently post, the sooner you'll get your desired achievements.
2. Ask for referrals
A word of mouth is the best way to promote your brand free of cost. Ask for referrals are a helpful tactic to advertise your cleaning business locally.
3. Invest in Digital Marketing Services
Without digital marketing, every small business is worthless. Do you know why? Every small business wants to grow their business.
So without generating leads, getting more engagement to the post, relevancy, and credibility, no one comes to you and takes your services and you can't grow your business.
Digital marketing like SEO, local marketing, lead generation, website design, and social post writing may help you grow your social media handles differently.
Help you to grow organically in a faster way, audit your website or social media handle to find limitations, give a scope to improve, analyze your results, and suggest you choose a credible path. You won't regret your decision to invest in digital marketing services.
4. Build a professional network
While you promote your business on different social handles, you must consider building your professional network commercially and residentially. That might allow you to get more clients for a cleaning business.
5. Use social media Ads
To be one step ahead of the competition, you must focus on how quickly to improve brand awareness. It can hardly be possible only organically but comparatively easy by running ads.
Moreover, both techniques are incomplete without another one.
Social media ads help you find new prospects rapidly where you need organic posts to nurture relationships with your clients. Use social media ads to reach your targeted audience and gain instant outcomes depending on your budget and goals.
How do I advertise my cleaning business?
Advertising is a core part of your cleaning business. You can use traditional and digital ways to promote your service, like distributing flyers, spreading your brand voice on social media, creating referral programs, etc.
How does a cleaning business make money?
A client receives a cleaning business service for a set fee per hour or per service. Therefore, the income will ultimately depend on how well you manage your steady flow of clients.
Is the cleaning business in demand?
Definitely, yes. No one wants to live in an unclean home or workplace. As a result, there is a huge and growing demand for cleaning services.
Conclusion
To be honest, keep your content relevant according to clients' wishes; otherwise, social media posts for cleaning companies won't accentuate success. Above listed our creative cleaning company social media post ideas can scale your business.
So creating a perfect balance of professional, fun, and personal in your cleaning business will make your social media handles thrive.
Why not now? Begin to grow your business right away! Share your thoughts below.