Research shows that 77% of internet users read blogs, so making a brand familiar and conveying a brand message to the target audience is much easier with web content than advertisements.
As a result, content development has become a basic need for all commercial and service-oriented websites, whether small or large business websites, eCommerce websites, or other types of websites.
This article is intended to provide comprehensive details on web content developers, their duties, hiring advice, steps to take during the hiring process, and sample interview questions.
So, without further ado, let's get straight to the discussion.
What is a Web Content Developer?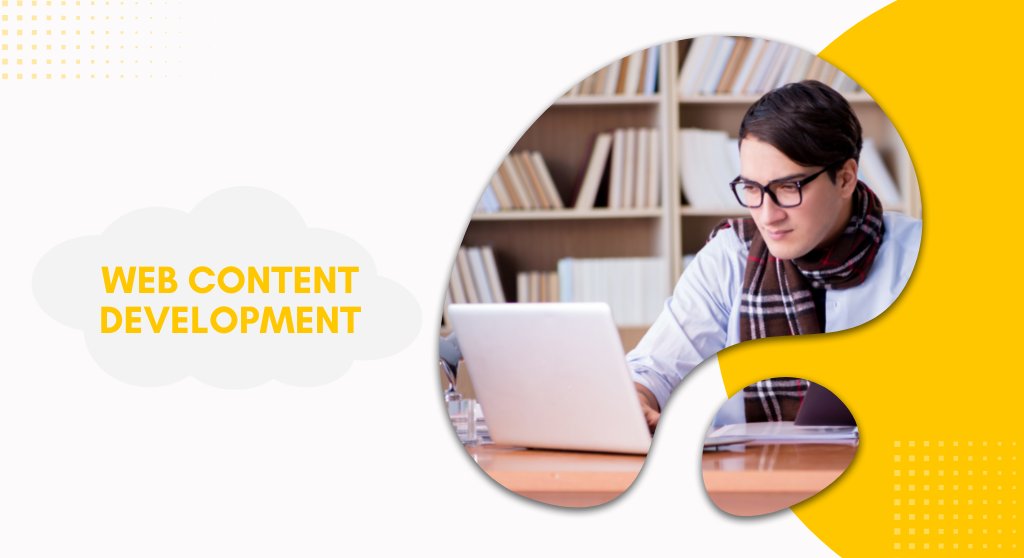 A web content developer is a marketing specialist who, with proper research, creates content for websites, such as blogs, ebooks, articles, ad copy, social media posts, newsletters, etc. These contents are created by combining text, graphics, images, and other media to make them compelling enough to educate, amuse, or persuade the website's target readers.
Along with producing web content, they develop content strategies and manage content distribution by researching current market trends.
Besides, they have a good command of technical aspects such as search engine optimization (SEO), basic HTML formatting, etc., to make the content reach a larger audience.
What Does a Web Content Developer Do?
Content development is a challenging task. The pressure to produce web content that stands out from the competition among the target audience is never-ending.
From coming up with topic ideas to developing strategies to put them into action, it takes a content developer's blood, sweat, and tears.
To get a brief idea about what a web content developer does, check out the following web content developer job description:
Study the company to identify its goal and target audience.
Research social media trends, website visitors, and other sources to identify the target audience's needs.
Conduct keyword research and competitor analysis to build a content strategy.
Write and edit content to make them engaging and reader-friendly.
Ensure the optimization factors to make the content perform better in search results.
Proofread to ensure error-free content
Analyze website performance to ensure the effectiveness of the content strategy.
Distribute or promote content.
12 Tips When Hiring a Website Content Developer (Expert Poll)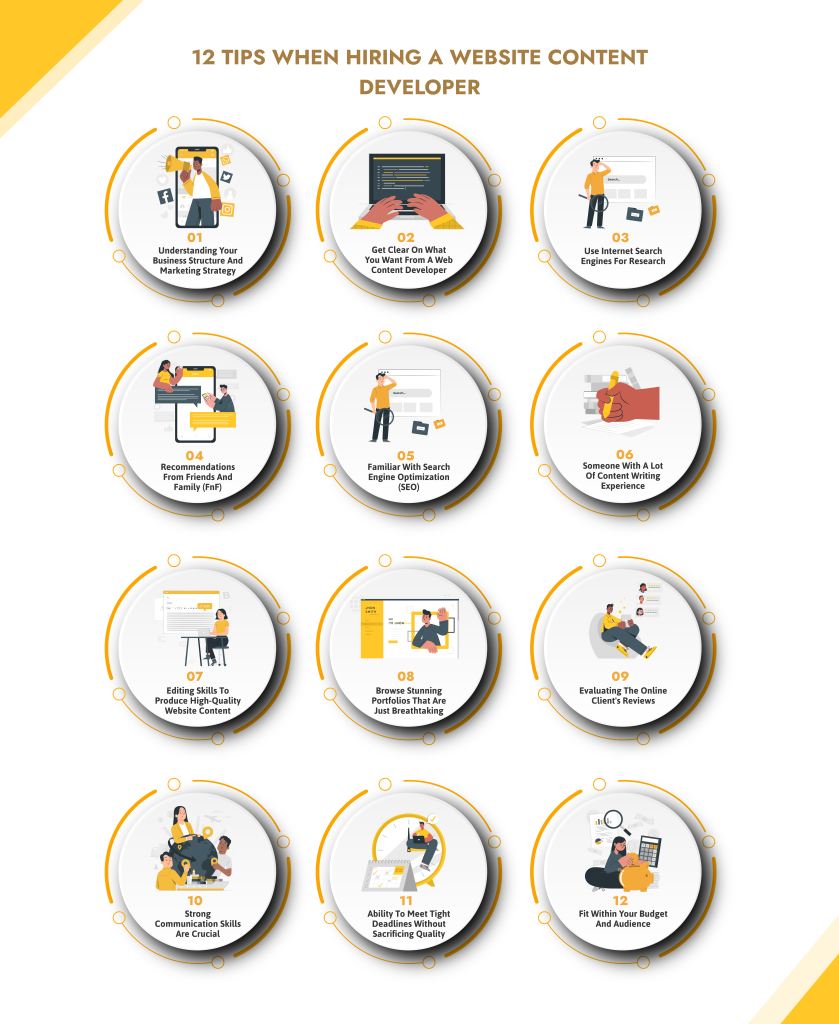 Content marketing has proven to be the most effective way to reach the target audience, establish trust, increase conversion rates, and generate leads.
Studies show that content marketing generates 3X more leads than outbound marketing. Therefore, the demand for web content development is on the rise.
Need a web content developer for your business?
The following tips from experts will surely help you when hiring a website content developer:
1. Understanding your business structure and marketing strategy
When hiring a content developer, the first thing to consider is understanding your business structure. Because depending on your business structure, you must design your content marketing strategy.
An effective content marketing strategy will not only promote your business to the target audience but also convert them into customers.
There are several types of marketing strategies for content, such as:
The Pillar-Cluster marketing strategy model is designed to direct readers between pages of a website.
In this model, content with broad concepts, referred to as pillar content, is linked to other content, known as cluster content containing specific or specialized information.
Generating traffic through this strategy is quite effective, as the content hooks the target audience in such a way that they jump from one content to the next to receive the maximum amount of relevant information on the topic.
Search Engine Optimization (SEO)
The Search Engine Optimization (SEO) content marketing strategy is to design content with keywords relevant to your business and the needs of your target audience.
This strategy aims to boost the content's visibility for relevant searches and achieve top positions in the SERPS.
Currently, this is the best practice, and somehow other strategies require SEO to maximize their effectiveness.
Leverage Subject Matter Expert (SME) Strategy
The subject matter expert (SME) content marketing strategy involves the creation of content with the assistance of experts in particular fields. This strategy performs better because the content offers in-depth, authentic information that wins the audience's trust.
Furthermore, they are the most knowledgeable about the target audience, their needs, and the relationships between the various industry components.
As a result, it facilitates SEO in the most effective ways to make the content accurate, engaging, and performing better in every way.
Social Media Marketing (SMM) Strategy
Social Media Marketing (SMM) is another great strategy that can be used for content promotion on social media platforms.
This strategy helps build stronger connections and encourages interaction with the target audience.
Moreover, this strategy provides effective customer data that helps to study and understand customer behavior, needs, interests, etc., which can be utilized to promote a business and gain organic website traffic.
Email marketing is a type of inbound marketing that is done by making website visitors subscribe to a website's newsletter. It's likely that the majority of website visitors are prospective customers.
So, keeping them updated about the brand or service is a great strategy.
Besides, it is an effective way to let customers know about exclusive deals and services and to share advice and tricks that encourage more frequent engagement with the audience.
Note: To maximize the effectiveness of your content marketing strategy, you can combine one or more of these marketing strategies.
2. Get clear on what you want from a web content developer
When hiring a content developer, it's important to have a clear idea of what you want the developer to offer. For that, you have to understand your business needs.
For that:
Identify the type of content you need for your business. For instance, product descriptions or copywriting for eCommerce, blog posts, articles, or ebooks for websites, short but engaging content for social media marketing, etc.
Determine the level of your readers, Such as general, knowledgeable, professional, etc.
Decide on the intent of the content, such as descriptive, informative, persuasive, etc.
When you've gathered all of the information mentioned above, you can better understand what quality of content you should expect from your content designer. For example, a social media marketing specialist could write more effective social media content than a blog writer or email content writer.
Similarly, a technical content developer would be ideal for producing technical content.
3. Use Internet Search Engines for research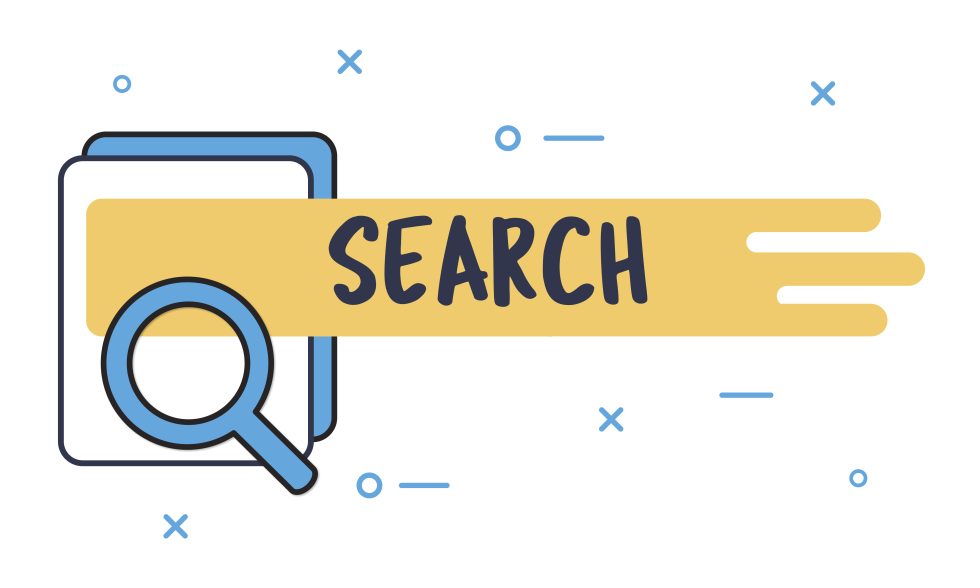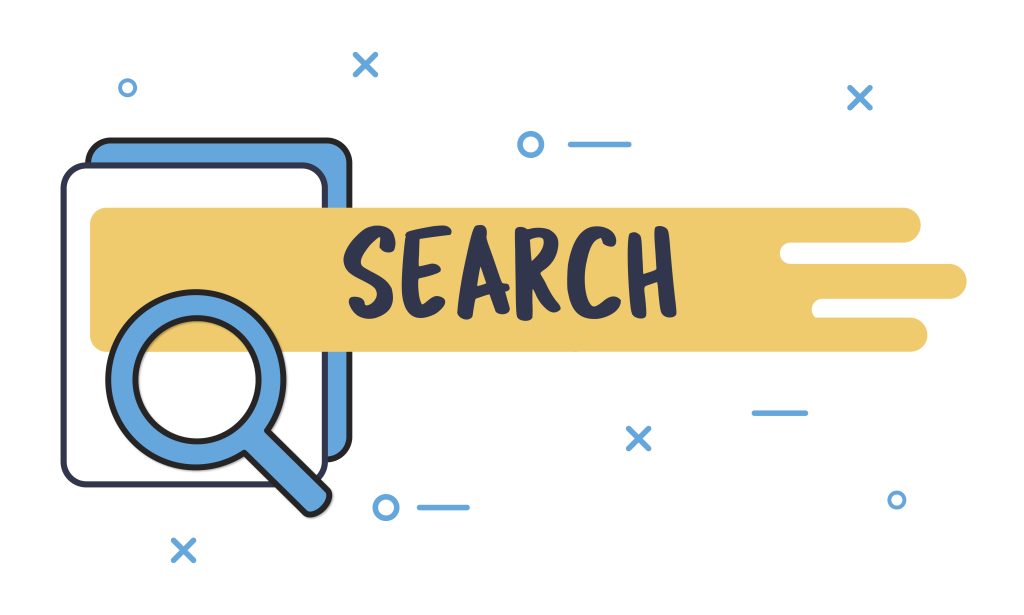 The development of technology has made searching for and hiring services from online easier. Nowadays, almost every content development business has an online profile.
On that note, search engines such as Google, Bing, Yahoo, etc., are good sources for digging into the people who provide content development services.
If you search for web content developers on search engines, you will receive recommendations for the most well-known and top-ranked service providers. You can create a list of web content creators from the search results to use as a starting point for further investigation and hiring decisions.
4. Recommendations from friends and family (FnF)
When hiring developers for content marketing, it's also a good idea to consider recommendations from friends and family. Your close friend or relative can give you accurate details about their interactions with the company or individual who handled their content creation and marketing.
Therefore, ask if anyone has experience working with content creators, either recently or in the past.
5. Familiar with Search Engine Optimization (SEO)
The harsh truth is that, regardless of how excellent your content is, it won't result in anything for you if it doesn't get to readers. Since one of the most important goals of content marketing is to make the content visible to the maximum number of readers and bring more traffic to your business, you must produce optimized content.
Therefore, hiring a website content developer who is familiar with SEO is crucial. They can use their SEO knowledge to create optimized content by incorporating the right meta tags, keyword-rich headings, and other SEO-friendly techniques.
The more optimized the content is, the more likely it will get a higher rank in the SERPs, resulting in increased visibility for the company.
6. Someone with a lot of content writing experience
Experience is a major factor to consider when hiring a content creator. A web content author with extensive writing experience is familiar with all the strategies for effective content creation, which take time to master for a novice or new writer.
So, when choosing a developer for your web content, be sure to inquire how long they have been writing content.
7. Editing skills to produce high-quality website content
Editing is a crucial step in producing high-quality website content. Prior to publication, content needs to be double-checked for grammar, punctuation, readability, and other writing-related elements.
For that, the developer of the content must have sharp editing skills.
So, when hiring, be sure to check their editing abilities.
8. Browse stunning portfolios that are just breathtaking
Portfolios shed light on a person's skills, experiences, and achievements.
Therefore, checking out a developer's portfolio can help you decide if they are the best to create your content.
You can examine samples of their previous work and the niches in which they have the most experience to determine whether the quality of their content meets your requirements.
9. Evaluating the online client's reviews
Client reviews or testimonials act as social proof and help to build the service's credibility.
Therefore, checking reviews is important for hiring a website content developer.
You can search on Google, social media, or other third-party sites such as Yelp, BBB, etc., to know how the customers benefited from a service or what kind of challenges they experienced.
10. Strong communication skills are crucial
The content creator you choose must have strong communication skills. Because in addition to having grammatically correct content, it also needs other components, like engagement, to draw readers in.
For that, the developer must make the content interesting enough to hook the readers to the content.
Therefore, make sure the content designer you choose has good communication skills to produce intriguing web content while keeping the client's objective and your brand message in line.
11. Ability to meet tight deadlines without sacrificing quality
The ability to meet deadlines shows the time management skills of a content creator. Regardless of how rushed the schedule is, they must deliver the content without compromising its quality.
Therefore, you must confirm whether your potential content creator can meet deadlines in any circumstance.
One of the most effective ways to confirm their time management skills is to read reviews to see if any of their former customers have brought up deadline or quality-related issues.
Another way is to ask them directly during the interview session.
12. Fit within your budget and audience
Finally, but most importantly, work with a content creator who fits within your financial range. Although you may have a fixed budget for your content marketing, you shouldn't look for the cheaper option.
Many content development service providers claim to offer the best service at the lowest price.
However, take caution because that could be your biggest mistake.
When hiring, you have to consider both the quality of the work and the price of the service. If you find someone who provides better service, you should hire them, even if you need to increase your budget to make your investment worthwhile.
How to Find the Best Online Web Content Development Service?
The step-by-step process of finding the best website content development service is as follows:
Step 1: Determine your business need
Content can be categorized into many different types, such as blog posts, social media content, ebooks, email marketing content, guides, product guides, and many more.
You can't expect a content creator to have expertise in all these categories at the same time.
That's why the first step is to determine the type of content you need for your business so that you can look for content designers who have expertise in that niche.
Step 2: Deciding on the options
The next step is choosing the web content developer type. Mainly there are three types, which are-
Freelance Web Content Developers
Numerous content developers seek employment opportunities in freelance marketplaces like Upwork, Fiverr, Freelancer, etc.
They are self-employed, offer full- or part-time employment, and charge either hourly or project-based. If you want a short-term commitment, choosing freelancers can be a good option.
In-House Web Content Developers
In-house content developers work as part of a team within an organization or company.
Usually, these are the individuals in your area with whom you can communicate face-to-face and stay in close contact.
If you have a team and an office and want to work for a long period of time, you can consider hiring an in-house content developer.
Note: They must be employed on a fixed-salary basis for a minimum of three to six months.
Web Content Development Agencies
Content development services are one of the many types of services that digital marketing agencies provide.
Outsourcing the content development service from agencies guarantees organized, well-optimized, and properly edited content.
They have experts in every content area, so you won't have to go through the hassle of looking for content developers who specialize in your industry.
Agencies are a good fit, regardless of how much content you need. Besides, the payment is project-based, so you won't have to bear additional costs.
Step 3: Conduct the search
The process of finding content developers varies depending on their type. The different hunting processes are discussed below:
To find a freelance content developer, you have to own an account on freelance websites, such as Upwork, Fiverr, etc. Here, you can find developers in two ways.

The first option involves using keywords related to your niche in the search bar. The search result will show a list of developers working on your niche, along with their portfolio, experience, and customer feedback.

The second option is to create a post for your project, mentioning the project details. All freelancers will be able to see your post, and those who are enthusiastic and confident about your project will apply.
To find an in-house content developer, you have to post job circulars on social media, your company website, in a newspaper, or elsewhere.

You must briefly describe your organization, goals, and job requirements in the circular, including the position's title, contract type, educational requirements, responsibilities, application deadlines, contact information, etc.

You can use the details from the "What Does a Web Content Developer Do?" section to describe the position's responsibilities while creating a job advertisement.
To find agencies, you have to use search engines. The search engine will provide you with a ton of suggestions if you search for content development services related to your niche.

Visit those websites to look for the details mentioned in the tips (5-12) and make a decision regarding who to contact.
Note: No matter what kind of content developer you choose to work with, you must have an interview session to ensure that they meet your expectations.
What Questions Should I Ask in a Content Developer's Interview?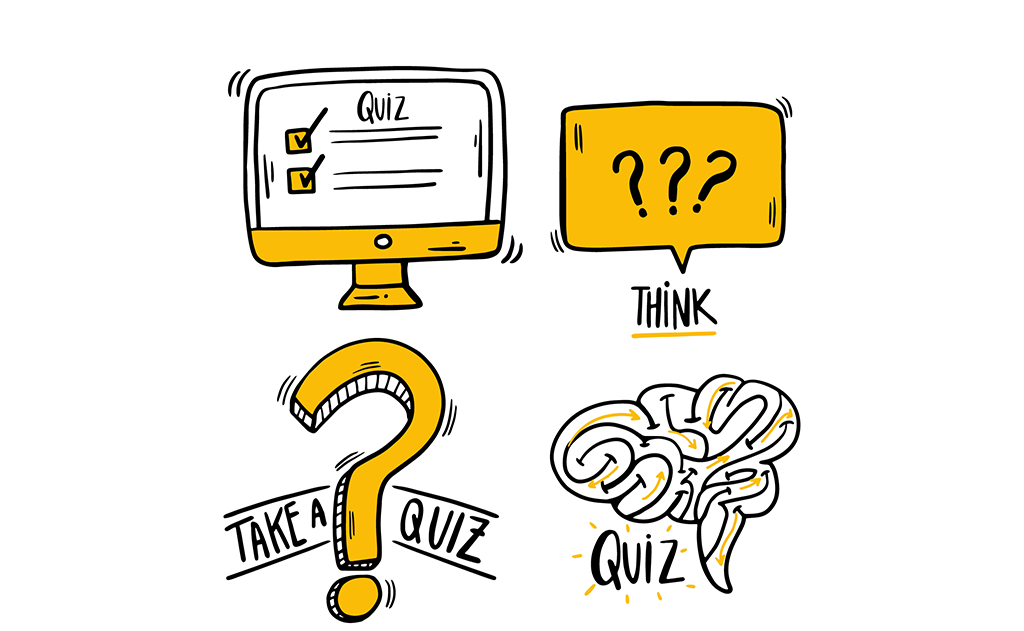 As part of the hiring process, an interview is considered one of the most important steps. It's a great way to evaluate a candidate's level of expertise and determine whether or not they meet the qualifications for the position.
However, the evaluation process becomes successful when the right content writing interview questions are asked. 
You can consider the following content developer interview questions to determine if the content developer fits your company.
Basic Questions to Ask a Web Content Developer
1. Why do you want to be a content developer?
This question provides insights regarding their drive to choose content development as a career.
The response to this question may include:
Their future plan
Their interest
Their expertise in reading, writing, creativity, etc.
2. What are your strengths as a content developer?
The strengths of a content developer can give you an idea about how they can benefit you and your company.
The answer to this question can include these:
Adaptability
Creativity
Writing style
Ability to shift tones, etc.
3. What do you know about our company?
This question will help you determine whether the content developer has done any background research on your business.
In their answer, look to see if they mention your brand personality, target market, clients, etc., so that you can get a sense of how they can add value to your company.
Technical Questions to Ask a Web Content Developer
1. How do you research the target audience?
Identifying the target audience is the first step in developing the content strategy.
Therefore, this question is essential to identify whether the content developer understands target audience analysis.
This answer is expected to address the following:
Analyzing customer base
Consult with analysts
Competitor analysis
Discussions with the customer service team
Direct communication with customers, etc.
2. How do you select topics for your content?
The content developer must decide which subjects or topics to cover to structure a content strategy.
However, selecting a topic is the most challenging job, as numerous factors need to be considered during the selection process.
To know how meticulously the content developer can handle this work, you can expect the answers to contain the following information:
Identification of audience needs
Keyword research
Competitor analysis
Analyzing trends in social media, etc.
3. What are the key elements of quality web content?
Every high-quality piece of web content contains a few key elements. You can use this question to find out if the developer is familiar with those components.
The expected answer to this question should include the following information:
Engaging elements such as title, headings, images, etc.
Use of authentic sites to establish credibility
The presence of a call to action
The value of producing content free of plagiarism to demonstrate originality
The usefulness of the content for the reader
4. How do you develop a content strategy?
Developing a content strategy is the most important step for developing content. The process of creating a content strategy can be used to evaluate a content developer's strategic prowess.
So, you can expect the answer to include the following:
Identifying brand/client objective
Audience identification
Determining the type of content
Brainstorming topic ideas
Creating a list of topics or keywords, etc.
5. Do you create SEO-friendly content?
The most important factor in creating quality content is to rank higher in the SERPs.
For that, the content must maintain SEO rules. You can use this question to determine whether the content developer understands on-page SEO and how the Google algorithm functions.
The answer to this question should include optimization factors, such as:
Keyword research
Meta tags such as Meta Title, Meta Description, etc.
Formatting factors like Header Tags (H1 to H6)
Internal and external linking
Image optimization factors like Alt Tags, Format, Image Title, etc.
URL structure, and many more.
Questions to understand their work style
1. What type of writing are you most experienced with?
The area in which content developers have the most experience is likely their area of specialization. This question can provide insight into the niches they have worked on and whether yours falls within them.
Developers who have worked in your niche are familiar with your target audience and aware of the best methods for creating content for you.
So, you should give priority to those whose responses mention your niche. However, if the developer is new to your niche but is a fast learner and needs guidance to meet your requirements, you can consider them too.
2. What are your thoughts about feedback and criticism?
It's common for briefings and expectations to be misunderstood. Some take feedback and criticism positively, while others take them negatively.
The ones who have a positive attitude prove that they are flexible and prioritize the clients' opinions over their own egos.
The attitude of a person toward feedback and criticism reveals their personality.
Therefore, the expected answer to this question should be positive, as working with stubborn people won't help you.
3. Do you follow any work ethic?
Knowing a person's work ethic helps gauge their seriousness and dedication to their work.
The answer to this question will likely include information about:
How disciplined they are as a person
How they organize their schedule
How strict they are with deadlines
If deadlines affect the quality of the content, etc.
4. How do you plan your schedule?
Planning the schedule is important to ensure both the quality and quantity of content. If the developers keep a well-organized schedule, they can work with a focus on particular goals.
Hence, the answer you should expect is:
The process of their scheduling
Things they consider while scheduling
Tools they use for keeping track of their schedule, etc.
5. What methods do you use to promote your content?
Content promotion is also a part of the content developer's responsibility. So it's important to know if the developer is aware of the content promotion channels.
The expected answer should include the following:
Guest posting
Social media marketing
Email marketing
Collaboration with influencers
Paid promotions such as Facebook ads, etc.
FAQs about Freelance Website Content Development Author
What services do you offer under web content development?
The web content development service includes creating a content strategy, content writing, content optimization, content marketing, and content reporting.
What is the difference between a content writer and a web content developer?
A content writer creates or writes content according to the client's demands and instructions.
On the other hand, a web content developer has a vast amount of responsibility, starting with creating the content strategy, writing the content, and promoting the content.
How do I know that you will provide me with top-quality content?
A high-quality piece of content is search engine optimized, reader-friendly, compelling, well-researched, well-structured, typo and grammatical error free, no plagiarism or spin article.
If a content includes all these factors, you can be assured that you have received top-quality content. 
How Much Should You Charge for Revisions?
Proofreading or content revision is more complex and time-consuming than writing content. That's why the revision cost may vary depending on the service provider's demand.
However, the revision cost usually starts at around $30-$50 per content.
How do you deal with tight project deadlines?
Dealing with tight project deadlines is daunting but not impossible, as the following steps help to make deadline management simple:
● Creating a to-do-list in the calendar
● Breaking bigger tasks into smaller pieces
● Grouping similar tasks
● Setting priorities
● Finishing the easier tasks fast
● Forming a fake deadline prior to the original deadline
Does a contract have to be signed by both parties?
Yes, the client and service provider should both sign a contract to keep the terms and conditions of the content development service transparent.
Conclusion
If you have a business website, you must prioritize content marketing, as it offers opportunities to build a better connection with your target audience and gain their trust.
Moreover, compared to paid marketing, it is both less costly and yields better leads.
Hope this article has provided enough guidance to help you select a web content developer for your business.