SEO is a pulling force to boost eCommerce sales and build your brand's visibility.
The benefits of SEO for the eCommerce world are limitless. Whether you're a small business owner or the head of a large eCommerce company, SEO can help you achieve your online marketing goals.
We've outlined some of the advantages of eCommerce SEO today, along with who your eCommerce business can grab at the peak of search results.
Without much further ado, Let's get started!
What is eCommerce SEO Indeed?
eCommerce SEO refers to the process of optimizing your online store's visibility and ranking in search engine results pages (SERPs). For example, the more visible you are, the more traffic you will receive.
It makes your products more discoverable by optimizing the headlines, product descriptions, metadata, internal link structure, and other tasks that improve the user experience.
As you know, paid search can also bring in traffic, but SEO is far more affordable and effective over the long term. You don't need to worry about ad blockers or ad blindness, which mostly hamper paid searches. So, you can maximize sales through eCommerce SEO.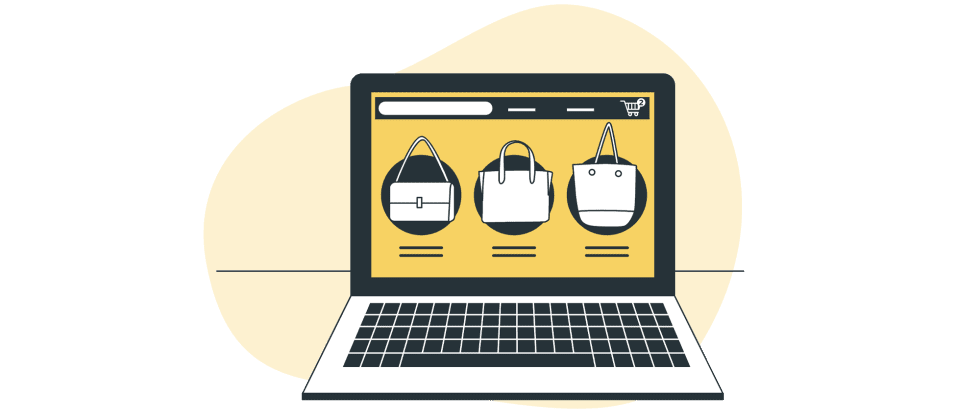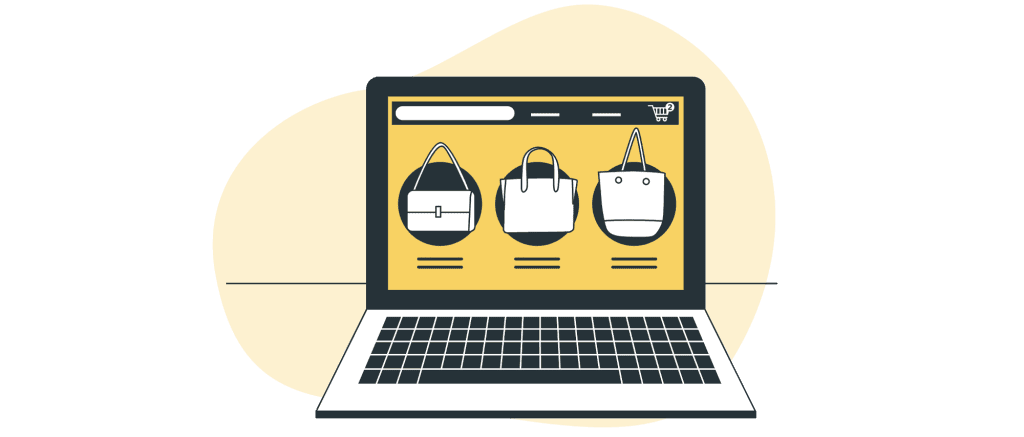 What Makes an eCommerce Website Successful in Getting Results?
An eCommerce website must have the ideal balance of easy navigation, reliable security, and information relevance. It increases the possibility of converting visitors into revenue-generating customers.
Now we've compiled some factors can contribute to the success of an e-commerce website. These are-
Website architecture: A well-designed website gives users an easy navigation process and an attractive look to attract more customers.
Making a product choice: Choose the products that have the most demand and interest among the audience that are most likely to make you successful.
SEO: A properly SEO-optimized website boosts its online visibility and attracts more visitors.
Interactive user experiences: A seamless user experience allows customers to visit more often and gives visitors a higher chance of conversion.
Competitive Pricing: A competitive pricing ranges lets the customers buy from your more often.
Promotional activities: Run some promotional activities through a coupon, digital cards, posts, email , social media profiles and so on to encourage buyers to make purchase decisions.
Prompt customer service: Responsive and helpful customer support helps build trust and loyalty among customers.
You can also follow these techniques to make an eCommerce website more successful at getting results. Let's find some techniques for it!
Organic SEO Results
Organic SEO is a strategy to rank higher organically on search engines like Google, Bing, Yahoo, and DuckDuckGo. Organic SEO lasts longer, though it takes time to rank.
Its results achieve through the-
Relevant content
Content Marketing & Link-building
Incorporate meta and other proper tags
If the content lacks relevancy to the searcher's intent, that might hamper the rank of your eCommerce site. It lets you generate more visits, clicks, and impressions for the searched keywords and even builds customer trust. It also helps you gain more sales and conversions that you want.
PPC Campaign
PPC is an online advertising technique in digital marketing. Essentially, it purchases a visit to a specific website. It runs through Google ads, Facebook ads, Instagram ads, and other social media ads, making it easy to track the insights and measure the results.
A PPC campaign only goes two ways:
– Social Media Campaign
On social media sites, social media campaigns are focused on a single business goal. They are used for campaigns because marketers now fully recognize the power of networking sites. It has a higher chance of attracting, retaining, and converting customers.
– Search Engine Campaign
Search engine campaign reflects the web positioning strategy on search engines, including Google, Bing, and Yahoo. Every eCommerce business owner knows the importance of search engines. It helps to get more traffic and gain visibility. Here you pay for the keywords you need so that the searchers' searches with these search terms find you in the top positions. Search engine campaign determines on –
The targeted Keywords
Clicks
Maximum CPC rate
The number of impressions
The percentage of people's interactions
Quality score
SEO is an Effective Way to Increase eCommerce Sales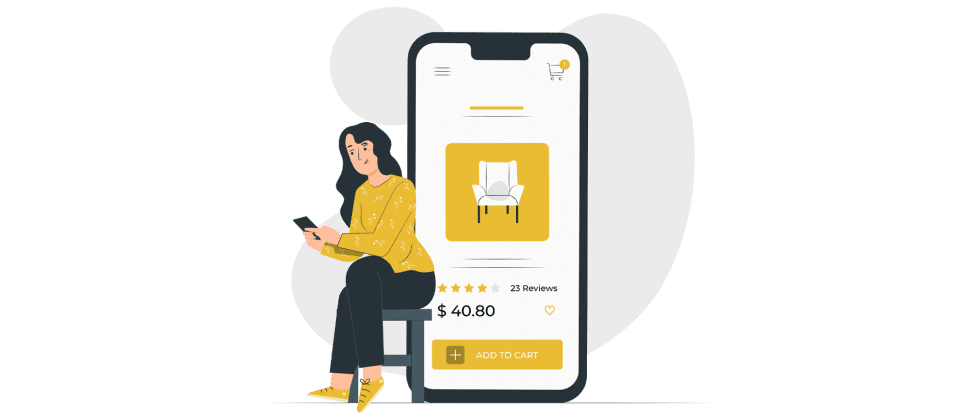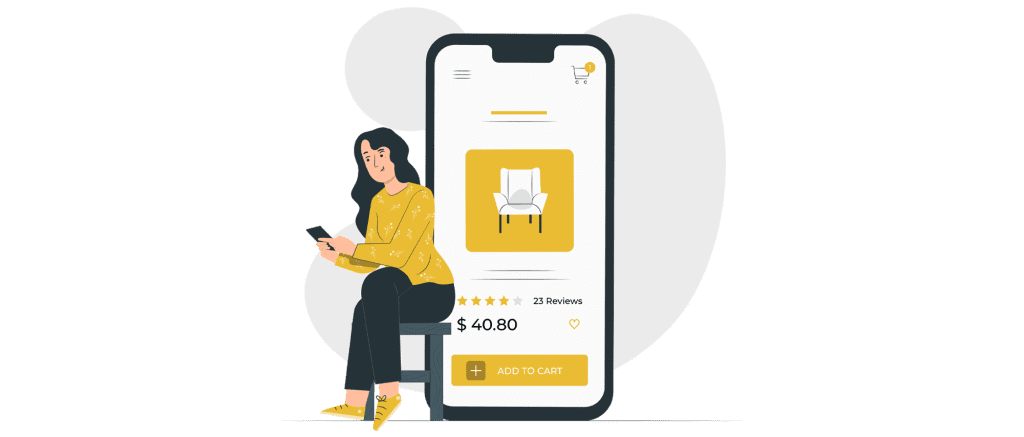 Do you ever find your search results on Google's third or fourth page? Most likely, you never go very far, right? and so do your customers. Search engines are not only a platform for search queries but have also created a craze for online shopping.
SEO is all about search engines, and Google controls approximately 91.94% of the total search engine market. Only Google's organic search results generate 53% of all e-commerce traffic, and around 23.6% of eCommerce orders come from organic traffic.
If you truly want to increase your store's visibility and increase the chance of potential customers finding it, then advertisements are necessary. You, however, know that 91% of searchers and customers claim that they purposefully ignore pop-up advertisements.
So there's the chance of losing customers. But SEO is purely organic, so customers like free things, whether the information or a product. However, selling products for free may result in a loss, but you can make money by selling information. As a result, SEO is the best and most effective decision for increasing eCommerce sales.
Benefits of eCommerce SEO to Bring Organic Sales
Every business owner should rejoice because the eCommerce industry is growing at a quick pace. If your eCommerce store can attract new prospects, you can win the race to increase revenue because of your eCommerce SEO strategy.
Let's start with the benefits so you can see how effective choosing eCommerce SEO is!
Reach The Target Audience
The perfect medium for reaching your target audience organically through SEO strategies. Ecommerce businesses aim to sell their products to their target audience, and SEO aims to boost their presence in relevant online search results.
If you market your product to the wrong people, you end up wasting your time and money. So eCommerce SEO provides insights into the customers' demographic and psychographic attributes to gain a better understanding of your target audiences. So it can help you reach your targeted audiences.
Drive Brand Awareness and Visibility
Audiences want to know who you are before they buy anything from you. So, brand awareness and visibility are always the first priorities in the marketing funnel. This results in more leads and sales.
In eCommerce SEO, content marketing works in parallel to increase brand awareness and visibility. When customers find your store among the competitive search results, they will naturally surf your website rather than being pushed there. As a result, the relevance of your content attracts customers to your e-commerce store. Because the more they find relevancy in your content, the more visibility you generate.
Generate Organic Traffic
Generating organic search traffic is a long-term strategy for growing a website or blog. It works like magic if it is SEO-optimized.
Compared to other forms of paid advertising, guest blogging, or almost any other marketing strategy, it brings in more customers to your online eCommerce store.
Increase long-term growth
SEO for online stores is an investment that will pay off in the long run. It helps to increase long-term growth and sustain your traffic.
The return on investment from SEO is significantly higher, even though it takes longer than PPC campaigns to produce results.
Organic Results Develop Customer Trust
Winning customers' trust is crucial to the eCommerce business. You can gain customers' trust through organic results.
When customers buy something online, 91% of them go through online reviews and testimonials, and 84% of them rely on them. So the organic results are more effective in creating customer trust for online purchases.
Increase Your Sales
If your website or blog ranks on the first page of SERPs, customers are more likely to click on it, increasing the credibility of your brands and products.
In this case, the solid eCommerce SEO efforts, user-friendly website structure, content relevancy, and loading page speed all contribute to visitors staying on the website or blog for a long time. The more time visitors spend on your product pages, the more likely they are to convert.
Influence Buyer Decisions (at the right time)
When customers are looking for products and feel the need, they search for them on search engines; if the products are ranked at the top of the SERPs, they will undoubtedly click on them, right?
54.4% of clicks go to the top three results, according to Backlinko. So now you surely understand how important it is to stay on top.
Reduce Paid Search Costs
When you concentrate on the organic growth of your eCommerce websites, you have a greater chance of making long-term financial savings. Organic customer acquisition is free and even helps to increase sales and revenues. Compared to advertising campaigns on Google and social media, you will gain more benefits without spending a penny.
Build a Remarketing Audience
SEO draws more visitors, so you can collect leads by looking at the website's cookie results. After that, you can use those outcomes in a remarketing campaign.
It converts bouncers into leads, increases repeat visitor engagement, and raises brand awareness.
Generate a High ROI
ROI measures the money you spend on marketing campaigns against the revenue you generate. SEO, PPC, and email marketing produce the highest ROI, where SEO owns the most ground.
The higher the ROI, the better you manage your online store's finances and assets. Generating a high ROI from overall metrics, including organic sessions, keyword rankings, bounce rate, conversion rate, and top exit pages, builds your brand's financial stability.
Increase Conversion Rate
Today's businesses are getting more competitive. There are some dos and don'ts to encourage customers to buy from you.
With the help of SEO, you can get insights into your conversion rates and determine which ones will help you hit your massive goals and which one not. It makes your site user-friendly and easy to navigate, which increases our conversion rate.
Higher Click-through-rate (CTR)
CTR measures the number of clicks marketers receive on their organic or paid ads.
When your web pages rank on Google's first page, they can get more clicks, while your site will be invisible if they are on the second page. With the help of organic SEO factors, you can get a higher rank in the SERPs. The higher you rank, the more you generate in click through rates.
Therefore, in this case, a higher CTR shows that your content or product is very relevant to searchers. It impacts the quality score for keywords, ad copy, and landing pages of your online store.
How Can an eCommerce Business Benefit From Your eCommerce SEO Strategy?
SEO is a continuous process. It's a never-ending cycle that focuses on the technology, design, or content that makes up your website. By offering the best eCommerce SEO strategies, it can increase the profitability of your business, bring in new clients, and help you with the following factors:
Filling the Marketing Funnel
The marketing funnel instructs marketers on how to organize and track their efforts to draw potential customers in through high-quality content and other marketing materials. The goal of this funnel is to get prospects to add products to their wishlist or cart and move them down the funnel to the next stage.
Keyword Research
Keyword research gives a direction for finding which search terms to target and how to rank higher on search engines. It informs you about your competitors and helps you determine how hard you need to work to reach the top.
Establishing an Easy Website Architecture
A website's structure must be easy to navigate, efficient to crawl, and offer a great user experience. Because the solid site structure increases the number of revisits, clicks, conversions, and sales.
Create Unique Product Descriptions
According to Salsify's press release, 87% of consumers are influenced to buy a product after reading the product description online. It serves as the brand's voice for your online store, educating customers about products. You have a better chance of attracting many customers' attention if your product description is compelling.
On-Page SEO
Google's algorithm constantly updates, which may prevent your website from ranking or help it rank. All of this happens simply because you used on-page SEO techniques.
It analyzes your overall website ranking factor and the content to determine whether a searcher's query is relevant or not. It improves the visitor experience, increases visibility, and brings more local customers to your store.
Images Optimization
According to a survey, 47% of consumers expect webpages to load within 2 seconds. Otherwise, it leaves a negative impression on the visitors. Large image files impact the website's speed. Image optimization improves your website's speed and reduces the rate at which visitors leave. It also helps to use less bandwidth and requires less server storage.
Link Building
Links give your website credibility in front of third-party by strengthening your domain authority. Even so, it influences half of Google's ranking factors. Link building leads to higher site metrics that will benefit visibility and exposure.
Maintain Site Security
Website security is the core factor in Google ranking. Adding an SSL certificate secures your site from hacking, improves ranking signals, prevents backend manipulation, and monitors traffic from web applications.
Social Media Marketing
Social media is the best way to establish a direct connection with eCommerce customers. The more active you are on social media, the more your customers will likely think highly of your products.
According to Hubspot data, social media sites will account for approximately 16% of your traffic. As a result, social media marketing strengthens your brand and directs prospects' attention to your online stores.
Read Also: What is Included in Affordable Ecommerce SEO Packages? Check It Now!
Increase Your Website Growth Through RankUpper Digital Agency eCommerce SEO Services
Since eCommerce SEO is a complicated strategy, a digital agency's help is needed to boost website growth.
The digital agency is equipped with knowledge of SEO strategy. They know how to use inbound marketing techniques to increase the online presence of your online store. Typically, they collaborate with you on website optimization so that you can rank for customers based on the searcher's intent.
Hiring an SEO service provider agency is worth the time and investment. Website optimization requires full teamwork; it never happens with just one person. In order to optimize your website while also working on the SERP rankings, SEO requires a full-proof game plan. Only the experts can make a plan to capitalize organically on your online store.
We, the RankUpper team, are dedicated to expanding your eCommerce business through organic search techniques. Our full-service digital marketing team helps improve not only your SEO strategy but also your marketing, advertising, and other technical services.
Keep in mind that SEO takes 90 days to get positive results. But you can expect us to make improvements to your site as soon as possible.
FAQs
What is organic strategy SEO?
Utilizing white hat SEO strategies to rank highly on search engines like Google, Bing, and Yahoo is an organic SEO strategy. This strategy illustrates how organic, non-paid SEO differs from paid SEO, such as PPC. 
Why is organic SEO important?
Users trust Google, and Google organically ranked the top websites where users accurately found their intent. These only occur when using an organic SEO strategy. It can generate high-volume traffic and build greater trust among searchers. 
Why is SEO important for eCommerce?
One of the main things that attract visitors to your website is SEO. It improves an eCommerce brand's visibility in search engines.
Does SEO help organic search?
Definitely, because websites can't get ranked on search engines without SEO practices, in organic search, the website's content must be optimized with keywords, link-building, and other content strategical processes.  
Perfection
Well, the benefits we explored today may give a more comprehensive picture of the importance of eCommerce SEO. So now you know you shouldn't rely on search engines alone.
As search engine algorithms change, SEO strategies quickly become outdated. Therefore, continuous growth demands a lot of effort.
A digital agency keeps them updated and knows all the nooks and crannies of SEO strategies so that they can easily fight back instead of collapsing. With our help, you can easily cross rough roads and stay ahead of the curve.