As wedding pros, you have a network of contacts and have business detail experience. There's no problem and deadline you can't meet. But in this wedding industry, the challenge is high. Why? Plentiful business providers and their top-ranking position on SERPs.
Do you want to apply trendy marketing strategies to compete with your competitors? Professional copywriters for the wedding industry help to fulfill your targets. Facing dilemma in:
How does copywriting help businesses?
How does copywriting work?
Copywriting for wedding photographers: can add value or not?
In the hope of helping you, we've enlisted wedding business pros' tips, reasons to hire them, copywriters' specialties, and many others.
So, why delay? Let's get started!
Why Hire a Copywriter for the Wedding Industry?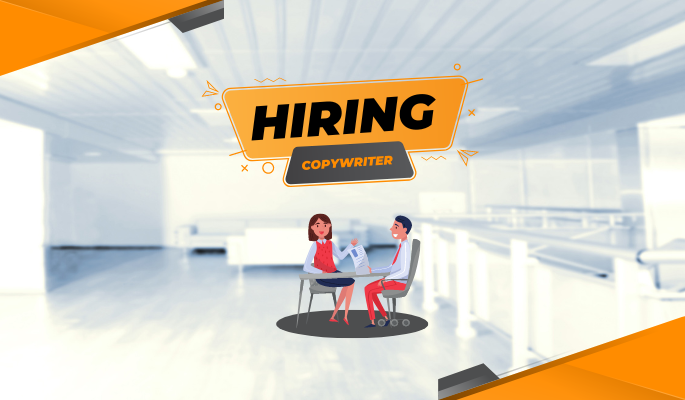 Picture this: You are a professional wedding planner, and your website looks great, but your client list doesn't meet your satisfaction level. Why? It might be improper SEO implementation, lack of service details or a clear CTA, and other factors.
With compelling copy that gives voice and speaks directly to your targeted clients, you can attain it. That's why 81% of marketers admit that content is a core business strategy.
Here, we've put together a list of the top advantages of wedding copywriters below:
Professional and engaging content
Medium states that 7 minutes of reading build a strong or poor impression of your service or business. That means building a strong connection with your audience, content is the pillar point. Copywriters have the ability to create positive impressions and compel them to come back by fulfilling your target audience's needs. How?
Promote your unique business brand details in a compelling way.
Highlight your service details by pinpointing consumers' demands.
Build loyalty & credibility as a professional wedding service provider.
Help to position you as a wedding pro in your niche market.
Weave in compelling CTA (Call-to-Action) that encourages audiences to take action.
Help to keep on top of your social media, email list, or website content in the wedding industry.
And so on.
All these factors evoke clients to contact you for a quote or retain them for a longer time. Whatever your business niche is, industry-expert copywriters fulfill it profitably.
Save time and effort
Wedding planning is the most time-consuming and completed task. By outsourcing the content or hiring a wedding copywriter, you can position your wedding service in your targeted industry. How? Professional ones know how to deal with all the written communication, entice audiences, and utilize marketing materials to rank in the SERPs.
In the meantime, you get enough time to focus on other aspects of your wedding services. Also, by reducing extra pressure, they help you build your brand's reputation and increase engagement.
Knowledge of the industry
Professional ones have working experience in different digital marketing industries. They know and understand business tones, like, sassy or formal. To represent your business, weaving your passion into every word, and unlock your potential, they make you get noticed amongst the noise.
However, an expert writer applies the entire workflow of content creation, including:
Planning and researching your target audience needs.
Crafting the content by verifying your industry demands
Maximizing success by solving audiences issues, and so on,
SEO optimization
Search engine optimization (SEO) focuses on proper keyword implementation like image alt text, meta titles to descriptions to help rank your site in search engines. Copywriters and content writers are SEO experts who apply on-page SEO tactics that help to drive more traffic to your site and make a sale.
However, copywriters do not just pay attention to keywords and backlinks, they help you to build an authoritative voice with easy access. They work closely with you to adapt your brand voice, pinpoint audiences' demands, and serve a perfect solution through authentic copy.
Consistency
Professional and industry-expert wedding copywriters have detailed knowledge about buyers' persona, business sales funnel, and client touchpoints to portray brand consistency. By establishing unique blog posts, headlines, and persuasive social posts across all distribution channels they keep your website up to date. Also, they ensure that your campaigns increase conversions and create connections.
Now it's time to review why hire a copywriter and who hires copywriters for their wedding businesses.
Who Needed a Wedding Industry Copywriter?
In the wedding industry, copywriting demand is increasing day by day. The reason is: wedding planner services are not only selling or grabbing audiences' concerns but also building strong relationships. From social media to websites, everywhere you need to develop a positive impression.
Let's reveal the content marketing strategy among different wedding pros like you.
Wedding planners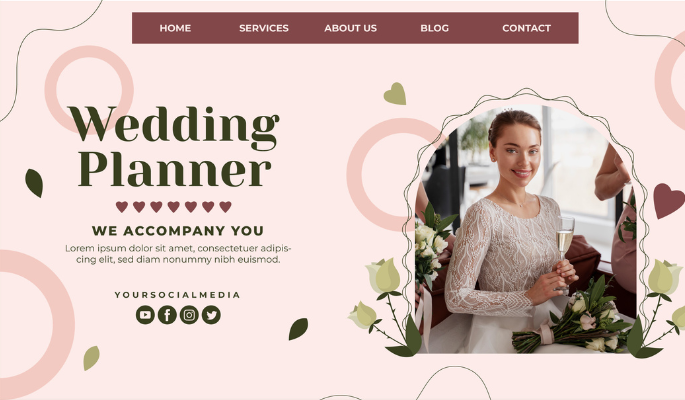 Wedding planners don't just provide a service; they provide a solution. From signature services to timeless style or exceptional celebration, you try to gift memorable events to the bride and groom. And for this, you might offer different services, like:
Destination planning themes
Event design
A pre or post-wedding brunch or Spa day, and many others.
Copywriter for wedding planners gives words of your vision and services that evoke the bride and groom to hire you. From improving website design to conveying clients in a persuading process, they help you in creating marketing copy, including:
Describe why you are unique and hire you as a wedding or bridal consulting pro.
Explain the value and other offerings of your services.
Help to increase the recognition of your brand.
Establish your build authority in the event planning industry.
Encourage your site visitors to be regular ones, and so on.
Venues
Like most event coordinators, your goal is to encourage your clients to confirm the venue booking. Having wonderful sets (capacity & size), peaceful scenarios with setups, parking slots, and food or beverage facilities, you get rare visitors. Why? The site may lack a convincing tone or trendy style.
Here, a wedding vendor copywriter helps you to solve these issues by highlighting your venue's scenic beauty, accommodation details, and other facilities. Also, inform your location, style, pricing, and other services plan, including:
Categories of catering.
Service styles per event, i.e., birthday, wedding, anniversary, etc.
Do you offer acoustics and sound systems?
Additional service details, like adequate tables, silverware, linens, etc.
Photographers and videographers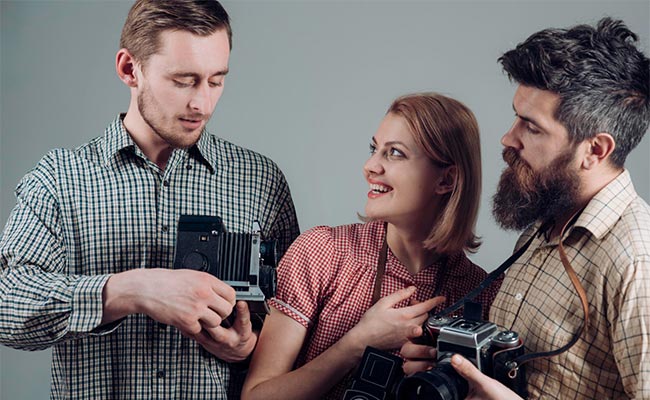 Are you a newbie and want to start your wedding photography business? Or, a professional one who wants to attract a higher caliber client to boost business? Having a website and gigs is not enough to add value.
There are over 26,034 professional photographers in the US. That means to make yourself unique; you need to focus on customer journeys and how to entice them to take action.
Copywriter for wedding professionals knows how to write copy that builds brand, engage visitors, and gets prospects to contact you or hire you. For this, copywriting services for photographers are the best thing to:
Describe a simple and to-the-point message about your experience, services, and others.
Promote photography's unique story that weaves facts and emotion into a cost-friendly package.
Give words that express unique events story.
Add persuasive CTA to connect with you and many others.
Caterers and bakers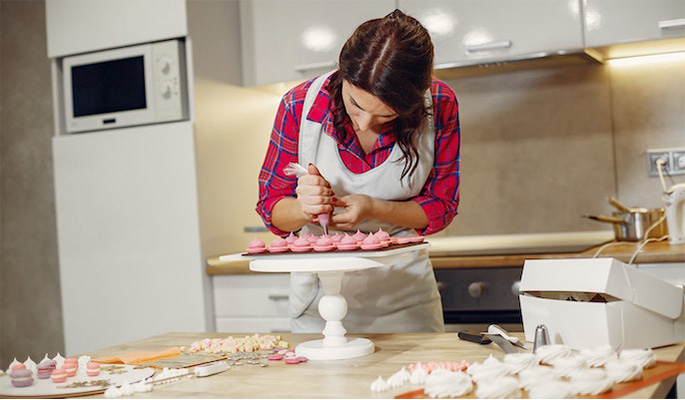 As a caterer and baker, you might have a restaurant where you serve delicious food, pastries, wedding cake, and so on. But the question is: does your restaurant's website reflect the quality of your catering service?
Are the site copy create engagement or serve up-to-date menu info? SEO for restaurants can meet all your business requirements. For this, you need to hire professional wedding blog copywriters whose aim is to:
Serve market-oriented and evoking copy that creates great user expectations.
Tell your restaurant's story and signature menu specialty.
Reflect efforts and introduce customers to the latest culinary trends (if you have any).
Offer the best deals and patrons what your targeted customers want.
Utilize social media to promote your restaurant or catering services.
Hep to write your restaurant blog.
Help to claim your listings on restaurant review sites like Yelp.
Bridal boutiques and designers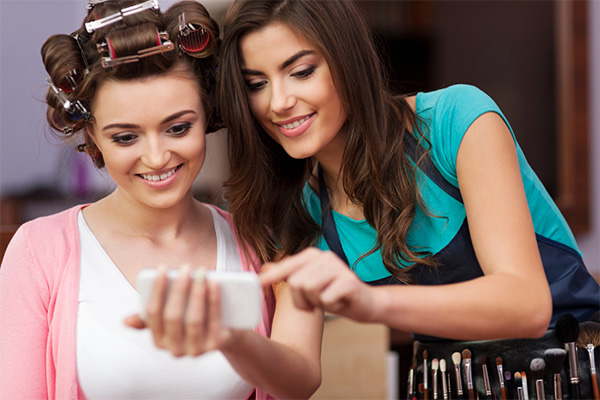 Like another iconic brand, your business focuses on promoting your latest "Wedding Wearables" collections and dress designs that represent all sides of a woman's personality. But what about your site structure: Is it enough to inspire the bride to hire you? Or is the copy highlight the exact information of your design details?
If No. A wedding business copywriter can narrow down a strong case for your brand that inspires site viewers. How? By offering every detail of your business, like:
Share dress cotton, design uniqueness, and simple outfits that suit brides most.
Share ideas about the services and amenities that you offer.
Provide your tropical business mix (if you have any).
And so on.
Copywriting for wedding businesses builds a strong connection between you and your clients. Curious to explore more about their specialty? Scroll down to the next section!
10 Ways a Professional Copywriter Can Add Value to Your Wedding Business
The wedding service industry is as competitive as demanding. Here, a wedding copywriter ensures your business success by providing business details, explaining how your client benefits from hiring you, and ensuring quality service. Each piece is polished, persuasive, and packed with personality.
Not convinced enough to hire one? Or, thinking about:
Do your business need to hire a professional wedding industry copywriter?
Are copywriters in demand for your niche market?
To get the answer and explore the advantages of hiring a professional wedding copywriter, go through the next section:
1. Landing page
Wedding copywriters create winning landing page copies that help to convert visitors into lead conversions or evoke them to be regular ones. How? By crafting value generated headlines, subheads, customer testimonials, compelling CTAs, and so on.
For this, they gather visitors' information (who they are and what they've converted on) and target specific business niches, like destination weddings or others. Also, to build your digital footprint by maintaining your service or business tone, they help in:
Preparing simple and easy-to-skim copy.
Creating visuals to highlight the business story.
Maintaining message and visual continuity from d to landing pages.
Adding social media links to build authenticity,
Offering wedding offerings, and so on.
2. Crafting informative blog posts
Expert ones inform your potential clients about your mastery of the wedding industry and professionalism that match every trend. From showcasing your work to sharing company news, creative services, or ideas, they help in building a strong network within your targeted clients. How?
Providing frequent, trendy, and consistent content that confirms reservations, bookings, or more submissions to your contact form.
Crafting raft content by highlighting the target audience's pain points and ensuring they get the best solution from you.
Highlighting a scenario to showcase what results they can get and expect from your wedding services.
Helping to build external or internal links that give positive vibes to your clients.
Sharing your skill or expertise fields on the wedding ceremony that drives long-term results and so on.
3. Creating attention-grabbing headlines
Copywriters can put your whole marketing or business story into one sentence and instantly grab your client's attention.
Also, each headline clearly states your post's short summary, which may increase the urgency of taking action. They serve masterpieces to maintain balance and stay focused on your services that earn more clicks.
And for this they:
Summarize your article's objective and how clients will benefit.
Perform keyword research to identify people's search intent.
Use numbers or emotional copy to grab attention.
And so on.
4. Developing brand messaging
As a renowned wedding planner, makeup artist, or photographer, you aim to create long-term and loyal relationships with clients. Copywriters help to develop a strong relationship by offering your brand uniqueness, design, events, and efforts.
They assure customers that they chose the right one for their precious event. Once customers trust you, they stop searching for other ways. And for this, they:
Create a brand positioning & creative statement.
Analyze competitors to make you wedding pros.
Develop a unique brand style guide & voice,
Evaluate and change slogans, taglines, or other brand messaging.
And so on.
5. Trade show materials
Bridal trade shows allow wedding business owners to reach a large variety of brides, grooms, and consumers. It also offers potential customers their most precious moments. That means proving your wedding business service is a one-fit solution; you must represent your best approach.
You need to create a warm, conversational, and friendly atmosphere, from the bridal trade expo set up to booth decor. And to achieve this goal, copywriters help you to:
Represent your brand or business theme impressively.
Offer copies that create emotional and long-lasting relationships.
Offer a creative theme that differentiates your service from others.
Help you to give special discounts that relate to your clients' recommendations.
6. Creating engaging social media captions
"Wedding Pro? Who Am I?" Or "Brace Yourself on a lifelong journey."
These types of engaging and click-worthy social media captions on Facebook, Instagram, or Pinterest catch audiences' attention toward your services. The more they engage with your posts, the more you get new customers with similar interests. That's why copywriters explore every possibility, research the desires of the audience, and relate it to your business to make a masterpiece.
However, to be clear about the post's goal and effective CTA, you encourage your clients to follow you, comment on their ideas and interests, visit your website, or turn them to your sign-up newsletter options.
Utilizing strategic hashtags opens up new exposure among people who don't follow you or know about your services.
7. Writing a good email marketing campaign
As per Statista, in 2020, email marketing revenue gained $7.5 billion, and in 2023 the value will cross around $10 billion, which indicates it as a giant marketplace.
Are you planning to open startups? Or, searching for effective marketing tricks to earn more profit in your wedding business?
Copywriters are pros, from providing a sales pitch to focusing on accomplishing marketing goals. They ensure that your emails are opened, read, and gained leads. They are essential to the content writing services and marketing team.
8. Writing compelling case studies and testimonials
How do you highlight a prospect that pulls the trigger and fulfills your service or business objectives? The answer is funnel content: case studies and testimonials. Your existing customers or clients have faith in your services and know better than anyone else.
So, why not leverage their positive and warming feedback to bring new opportunities or sales?
Like Amazon or other giant companies, they prefer to showcase customers' experiences and impressions to build trust and encourage them to convert. You can utilize influencing marketing strategies by having a dedicated case study page and adding a testimonial section.
Copywriters help you portray a specific story, like what they enjoyed by collaborating with you, Why they recommend others to hire you, and so on.
9. Developing press releases
Have you won an award for the best wedding planner or wedding industry? Or, hire by more wedding consultants or honor you to be a part of their professional services? Tap into the power of press releases: by telling the world about your precious achievements and publishing them in local or popular publications.
From SEO implementation to standardized press release format, professional press release copywriters ensure you can leave a long-lasting impression. Also, to create and help your clients or solidify your market position, they help align PR campaigns with matched tones.
Sometimes, you may need to release an important update about your service or promotional news. Whatever your business requirements are, they help you prepare the right one.
10. Writing sales letters
Grab attention, Generate Interest, and Inspire to take Immediate action – these are core marketing techniques that sales letters follow. Copywriters deliver carefully crafted client-friendly sales speeches to create opportunities and build long-lasting relationships. How?
State the most compelling benefit
Highlight key and most influential points
Frame a quote section
Motivate the client or audience to contact you, click the service page link, etc.
Use a surprising statement to keep the audience around your services
Highlight why you are the best wedding makeup artist, vendor, or photographer.
Offer different options: video sales letter, long-form sales letter, and short-form sales letter.
FAQs
What is wedding copywriting?
Wedding copywriting is the act of writing persuasive and captivating content for businesses and services in the wedding industry, with the goal of promoting and selling wedding-related products and services.
Is hiring a copywriter worth it?
Yes, it is worth hiring a copywriter. Their SEO knowledge help to scale up your brand and voice up your business in all aspects.  
How much should I charge per 1000 words?
Professional & expert-level copywriters may charge around $185 or more per 1000 words. However, the pricing depends on your expertise level.
How much should a wedding copywriter charge per hour?
Beginner-level wedding copywriters may charge $30/hour or more. Mid-level ones may demand around $75/hour or more. Copywriters for wedding pros may demand around $215-$320/hour. All charges may fluctuate per your business demands, skills, project length, etc.
Final Verdict
Every moment should be celebrated in unique; yet memorable ways. Wedding service providers as you plan and design luxury celebrations that clients seek worldwide. To spread out your thoughts, designs, and decor, copywriters add emotional and compelling words that attract new audiences to your space.
Let's draw big-budget clients by hiring a copywriter for the wedding industry!