Over the last decade, ecommerce has become one of the most popular sources for buying and selling products online. Substantially, its market value will be increased in the upcoming period, which necessitates starting online stores for all types of products.
Perhaps you feel the need for running an ecommerce store for your business, but can't find how to make it. An ecommerce web development package will give the best solutions to this fact. This article will give you the right guideline on ecommerce website development packages for a quick start.
In addition, the most valuable topics you will cover by reading this article are—
Ecommerce web development package and its importance.
What is included in a website development package?
Top ecommecre website development platforms.
Pricing ideas of ecommerce website development package.
Things to consider when choosing a package for ecommerce.
So, without much ado, let's dive right in!
What are ecommerce website development packages?
Ecommerce website development packages refer to an assortment of web development tasks to make a successful ecommerce website, which includes website design and layout creation, CMS integration, product catalog, and management system, payment gateway integration, inventory management system, shipping & tax calculation system, and more.
In brief, it's the first-to-last process of designing, developing, and launching a leading online store with accurate support and security maintenance.
There are numerous web development companies that provide a variety of ecommerce development packages depending on their developers' skills, service categories, and customers' budgets. Some packages include a wide range of tasks from website design and development to support and maintenance after launch, whereas some packages include limited services.
But which package should you choose for your ecommerce site? Below, I provided a detailed answer to this question. Let's check!
Importance of choosing the right package for your ecommerce business
Most website development companies provide three types of packages for ecommerce website development, such as starter package, standard package, and premium package. Each of them contains different service categories and prices.
You should choose the right one of these packages that meets your budget, website requirements, and business objectives. Here are some reasons for selecting a perfect package for ecommerce web development.
User-friendly Ecommerce Website
When you choose the right package, it will give you a user-friendly ecommerce website that is essential to generate more traffic and potential customers to your business site. It will attract visitors and convince them to buy your products due to its easy-to-navigate and responsive features and functionality.
Website Security & Data Protection
A perfect ecommerce package is essential to maintain your website security and keep it free from any cyber threats. It will help you protect your business information and customers' personal data, such as bank account numbers, cell numbers, and addresses.
Long-term Service
The right ecommerce web development package that contains first-to-last website support and maintenance will help your online store provide a longtime service, keeping it up-to-date and attractive.
Sales Increase
Finally, a complete web development package helps you increase sales on your ecommerce site because it will maintain the overall performance of your site, identifying all the lackings and removing them for good.
Ecommerce Website Packages Offered by Web Development Agencies: What's Included?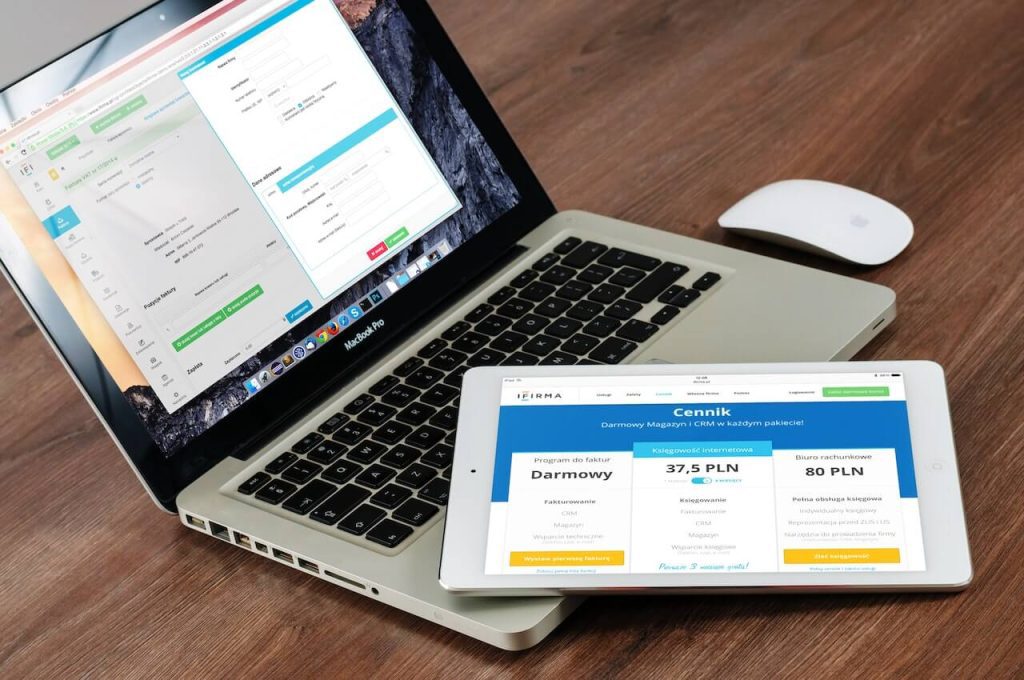 If you search online, you will get different agencies providing different types of ecommerce packages that contain distinct services and facilities.
Here I provide some effective and special phenomena and facilities that a professional web development company offers for their ecommerce web design and development services. 
Develop a user-friendly website design and layout
Developing a user-friendly website design and layout makes your website look professional and easy to navigate for visitors. It's one of the most important tasks included in ecommerce website packages. In this phase, professional web designers make your ecommerce site user-focused and responsive with—
User interface (UI) and user experience (UX) design
Mobile Compatibility
Easily Spottable Content Architecture
Clear Call-to-Action Information
Fast Load Times
Choose a reliable ecommerce platform
Choosing a reliable ecommerce platform is essential because it plays a role as the backbone of your ecommerce website. A professional web design company will select the right ecommerce platform for your website ensuring that it contains the relevant features that your website needs, such as— 
Robust catalog
Flexible pricing & shipping
Website personalization
eCommerce analytics
Google Merchant integration
Social media integration
Customer Review system
Automatic tax and account calculation
Multiple payment gateways
Single customer view
Headless commerce
Content management system (CMS) integration
A content management system(CMS) is an online tool that allows building a website without writing all the code from scratch. Ecommerce web design packages include CMS integration which helps you write your content in an interface that looks attractive and easy to read.
There are several CMS tools like WordPress, Joomla, Drupal, Magento, and others. Professional web designers will choose one that suits your ecommerce website.
Shopping cart and checkout system
A shopping cart is a software on an ecommerce site, which allows visitors to select and accumulate a list of items for eventual purchase. It accepts the customer's payment and distributes that information to the merchant, payment processor, and other parties.
The checkout page is related to payment and shipping details on the ecommerce store, which allows the customers to enter payment details and complete their order.
Web developers certainly include this service in ecommerce website packages due to its necessity in buying.
Payment gateway integration
Online payment gateway integration allows ecommerce companies smoothly receive digital payments from customers. It ensures immediate and secure transfer of a customer's payment and personal information.
It's one of the most important parts of ecommerce website development because it minimizes fraud and chargeback, while also ensuring fast payment and smooth transactions. It allows multiple payment methods, such as Master, Visa, Amex, and more.
Product catalog and management system
Ecommerce product catalog and management system refers to combining product catalogs with ecommerce management applications. It aims to consistently present product data and messaging across all sales channels.
Currently, B2C and B2B customers search for product information and shop online. That's why professional web designers include product catalog management systems to meet customers' behaviors and ensure the products are accessible and easy to find online.
Inventory management system
The inventory management system is an important part of ecommerce website development tasks. It helps business owners streamline warehousing operations and make smart financial decisions.
It allows you to identify which and how much stock you should order in which situation. Web developers will track inventory from purchase to sale of goods using this system.
Develop a Customer management system (CMS)
Customer management system in ecommerce refers to the sales and customer experience conducted online. It is an essential part of ecommerce packages, which analyzes customer information and sales patterns while recording and storing data.
It helps business owners improve customer experience, capture new leads and convert them into potential customers, and support and manage relationships with current customers. Also, it helps boost productivity and lower the overall costs of marketing and sales.
Integrate shipping and tax calculation system
Shipping is a crucial part of developing an ecommerce website because it helps customers accurately know the cost of their order. On the other hand, the tax calculation system will determine the charge for purchasing a product.
Shipping and tax vary according to location and place. For that reason, ecommerce sites need to put shipping and tax calculation systems to help customers know the accurate cost of shipping and tax.
Order tracking system
The order tracking system in ecomerce businesses is the process of tracking the customer's order progress. It helps ecommerce owners improve customer service and order fulfillment, which is a necessary part of a successful ecommerce site.
Web developers include this system in ecommerce packages because it allows ecommerce owners to monitor their online orders and report their status to customers at any time, including estimated delivery dates, shipment tracking, and others.
Security and data protection measures
Cyberattacks have become a big threat to any ecommerce business. To protect an online site from this issue web developers provide security and data protection measures. It helps ecommerce owners protect digital information from unauthorized access, corruption, or any theft throughout its entire lifecycle.
In this service, web developers take necessary steps, such as performing strong identity verification and limiting the use of third-party software and browsing to keep your website safe and secure.
Search engine optimization (SEO) Features
Search engine optimization for ecommerce is the process of optimizing an ecommerce site to rank highly in search engines. Web development companies have professional SEO specialists who use essential SEO features that bring a website to the first page of the SERPs.
Some SEO features are included in a package for an ecommerce website.
Keyword research and rank tracking
Organic search traffic market share
International search results and rank tracking
Content optimization analysis
Site error detection and competitive analysis
Page-level SEO analysis and internal cross-linking
Link analysis and acquisition/removal
Social media integration
Social media play an important role in upgrading online sales and making an online store popular because spend lots of time on social media. For that reason, ecommerce websites require social media integration to reach people around the world more closely.
Web developers implement some effective tactics to integrate social media with ecommerce sites, such as promoting and driving traffic to an online store or branded app through social media.
Analytics and reporting tools
Analytics and reporting tools in ecommerce websites give insights into key performance metrics and customer behavior, allowing companies to make data-driven decisions.
Web developers use analytics and reporting tools to track website traffic, conversion rates, sales data, customer demographics, and more information.
Mobile responsiveness and mobile app development
In recent times, people mostly visit online stores and purchase most products through mobile phones, which necessitates ecommerce sites to be mobile responsive and develop a mobile app.
Many web development companies put mobile app development and mobile responsiveness into their ecommerce website design packages as they play a key role in the success of an online store.
Ecommerce website development price ideas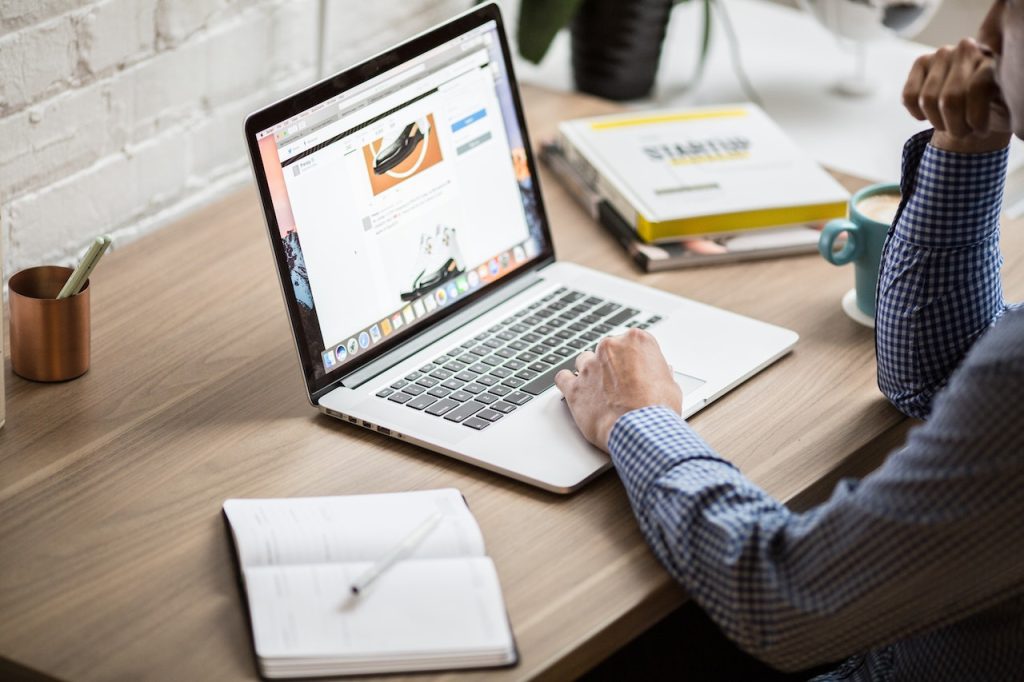 When it comes to the ideas of ecommerce website development prices, you will get various price ranges depending on the package types, service facilities, and more. Here is a brief idea of ecommerce web development packages based on WordPress, Shopify, and custom laravel framework.
WordPress: starts from $1500
Ecommerce website development price with WordPress/WooCommerce platform starts from $2000. This figure will vary and increase depending on your website's quality and extra facilities.
Shopify: starts from $2000
Shopify is one of the most popular platforms for designing and developing ecommerce websites. Its price range basically starts at $2000, and changes according to your website quality, size, and design plans.
Custom Laravel Framework: starts from $5000
Laravel is one of the most preferred frameworks for ecommerce store development due to its high scalability and high security. Its price starts at $5000, and changes depending on extra facilities.
Things to consider when choosing an ecommerce website development package
In the above, you learned detailed information about the ecommerce web design and development package, its importance, and the services and facilities included in it. Now, I will give you effective lessons on what things you should recognize before choosing an ecommerce package. Let's get them.
Ecommerce website development price
The first thing you have to consider when choosing an ecommerce website development package is its pricing. Web development packages vary in pricing and costs depending on the platform you choose, such as WooCommerce and Shopify, and the quality and variety of their layout design and functionality.
You should choose a package for developing your ecommerce website, which meets your budget, design planning, and business expectations.
Website design and functionality
Ecommerce websites require a variety of designs and functionality, such as product catalogs, inventory management systems, order tracing systems, payment gateway integration, and more.
Before choosing a package, you should recognize it offers all the design and functionality that match your needs and expectations.
Integration with third-party tools and platforms
Another important thing to consider when choosing an ecommerce web development package is its integration with third-party tools and platforms. It will help you quickly add features and tools to your business processes.
However, if you want to develop them on your own, it will take many months, even if you have the resources to develop tools in-house. So, check out the package includes third-party tools and platform integration.
Website Security
When it comes to developing an ecommerce website, security gets the priority because it's a matter of the data safety of customers and buyers. Website security service protects your ecommerce site against any cyber threats.
That's why you should recognize that the website development package you choose contains web security services.
Support and maintenance
Once the design and development are complete, an ecommerce website needs support and maintenance because it updates the information present in the ecommerce store, such as product information and image, price changes, offers, discounts, and more.
For that reason, you should consider the package has the support and maintenance service as it helps your website achieve its goals.
SEO optimization and marketing features
When selecting an ecommerce web development package, SEO optimization is one of the most important things to consider. Also, you should recognize a company's marketing features.
These two factors help you bring your website to the top of the SERP, while also making it more engaging with its amazing marketing features.
Professionalism and credibility
Finally, you should consider its professionalism and credibility when selecting a package for an ecommerce website. It helps you choose the right package because a professional web design company ensures high-quality service to make your ecommerce website successful.
Benefits of choosing an ecommerce website development package from an agency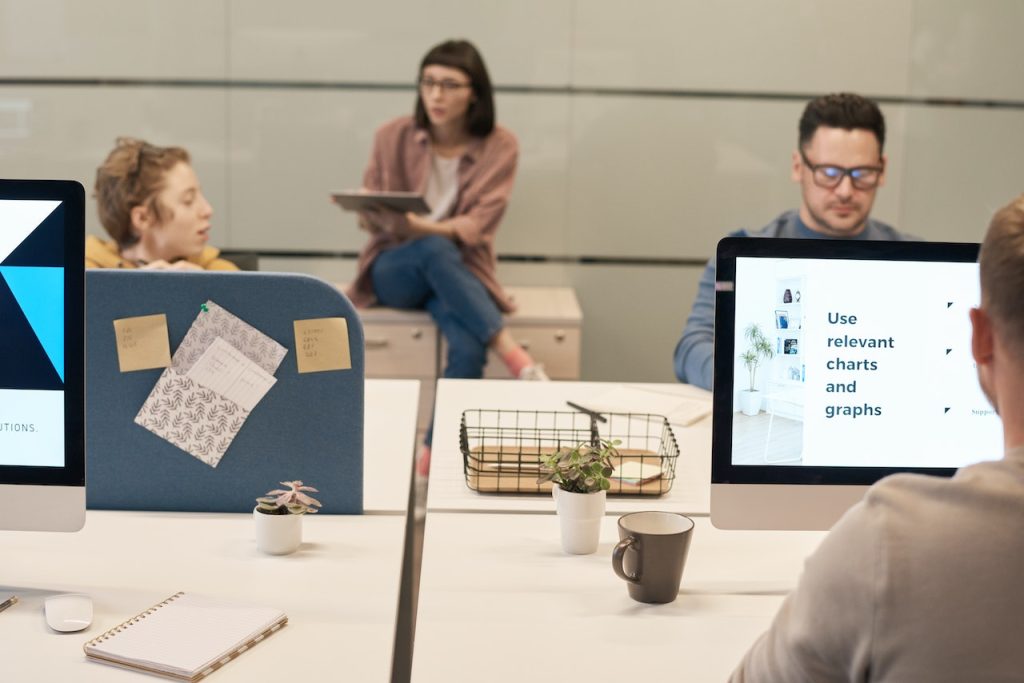 Innumerable website developers around the world provide individual or teamwise ecommerce website development services. But why should you choose an agency for developing an ecommerce website?
Here are some benefits of hiring a website development agency instead of hiring an individual web developer.
Cost-effective
The first benefit you will get when hiring an ecommerce web development agency is cost-effectiveness. As a professional service provider, an ecommerce development company always provides high-quality service at affordable prices.
Their accurate service meets your business goals and satisfaction levels, so you don't need to go to others for more accuracy which demands more investment.
Expertise Team
A professional ecommerce development company includes a team of expertized web developers who deliver the project on time maintaining its high-quality service.
They will make a plan according to your website plan, targeted audience, and business objectives. After that, they will create a perfect ecommerce site that meets your goals.
Time-saving
When you hire an ecommerce website design and development company, they will save you time. As a professional web development team, they will cooperate throughout the whole project, and complete the task within less time.
Moreover, as they are well-experienced, they will not take much time to understand and perceive your business strategies. It will make them deliver the project timely, and you can start your journey earlier.
Top ecommerce website development platforms
Top ecommerce platforms provide easy and affordable options to create a successful online store. You will get lots of ecommerce website development platforms, but choosing the right one among them is tricky.
To help, we enlisted top eCommerce platforms that you can rely on.
Shopify
Shopify is a user-friendly ecommerce platform, which allows small and big businesses to build online stores and sell products. This modern online store is one of the best ecommerce platforms, which powers over 600,000 online stores for selling plenty of products, including 1 million active users over the world.
Statistics show that since 2015 Shopify annual revenue increased substantially, hitting over $4.6 billion in 2021.
WooCommerce
Woocomerce is an open-source ecommerce website platform that was built for WordPress-based websites. It's basically used for developing online ecommerce shops. Using the WooCommerce platform, you can turn your regular website into a fully functioning online store.
According to Statista, WooCommerce was the leading ecommerce platform in 2023, gaining a 39% market share.
Wix
Wix is a free user-friendly website ecommerce website building platform, which provides businesses with all the professional tools and services needed to sell online. You can design and develop professional ecommerce websites utilizing your freedom and desire.
Statista provides data on Wix as of 2023, which shows that this ecommerce platform will account for over 43 percent of the global market share.
BigCommerce
BigCommerce is a popular ecommerce platform that helps business owners build online stores and sell products through them. It includes store creation, search engine optimization, hosting, and marketing security for small and large businesses.
According to Statista, BigCommerce generated $219.9 million in revenue with a 44.3% increase in growth rate.
Weebly
Weebly is a drag-and-drop website-building platform, which allows the creation of professional ecommerce websites without coding knowledge. This simple site builder provides free and premium plans that you can choose from.
Statista provides a report on Weebly as of 2023, which clarifies this popular website-building platform accounted for over 30 percent of the total market share.
Magento
Magento is a popular ecommerce platform, which is owned by Adobe. Magento specializes in ecommerce website development. It provides hundreds of unique features to the users to help them connect with their customers and sell their products.
Statistics on Magento usage worldwide show that there are over 267,000 Magento 1 & 2 stores live on the internet, and as of October 2022, it has a 0.9 percent market share of all websites.
Volusion
Volusion is a cloud-based ecommerce solution platform that helps business owners design, launch, and manage custom ecommerce websites using personalized themes and custom domains. This platform has content editing facilities that help organizations add or update text content and images on the website.
Statistics show that 49.7% of Volusion stores are in the United States, and 2.8% are in Canada. Volusion stores increased 2% year-over-year in 2022.
Conclusion
Ecommerce has become one of the most important parts of the world's business sectors. It helps online retailers earn more profit, which encourages others to start one or more than one online store. In this fact, ecommecre website development packages make it easy to run a successful ecommerce store.
In this content, you learned in-depth knowledge of what facilities are included in ecommerce web development packages, and how to choose the right package to start a successful business. I hope now it's become easy for you. So, make a thorough search and find the perfect package.